Wine, Ice Cream, & Other Freebies You Can Get For National Friendship Day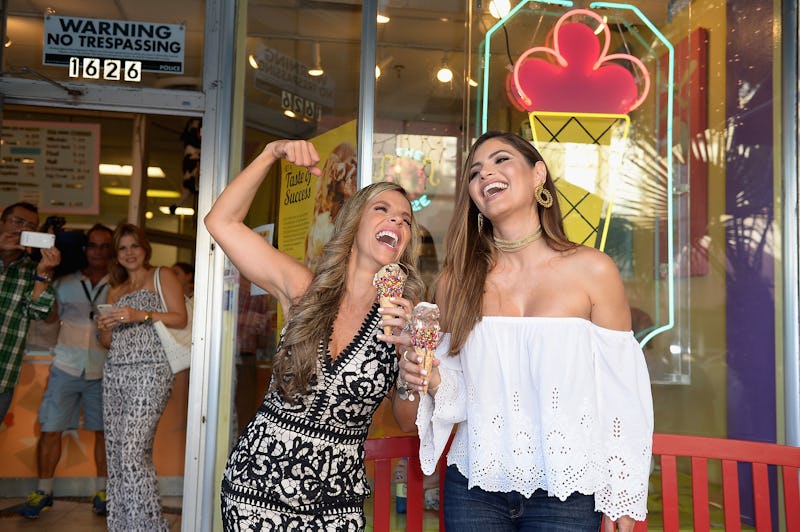 Gustavo Caballero/Getty Images Entertainment/Getty Images
According to the National Day Calendar, aka the holy grail of fun, off-beat non-religious holidays, National Friendship Day was created by Hallmark in 1919. The company created the holiday to encourage friends to acknowledge their special relationships with greeting cards, but it wasn't until recently that the holiday became popular again. While you probably won't take the time to write your friends greeting cards (personally, I don't even remember how to hold a pen) you will be looking for National Friendship Day deals and freebies, because what better way to celebrate than with a cheap find to share?
Get your friends together and head out for a drink, an ice cream sundae, or meal built for a few and celebrate how lucky you are to have each other. The older we get, the more meaningful our friendships become, we can never be grateful enough to have a support system that grows with us. As we know it, the holiday now represents an opportunity to share our appreciation for the people in our lives and to make special plans with each other in its honor. So if you needed an excuse to get the gang together, here are some super enticing deals that different companies are offering to support the holiday.
Dirty's Bar & Grill, Chicago, IL
If you're in the Chicago area, you can get cheapie dinner and a drink with your friends or sisters, all you have to do is let your server know.
Rolled Ice Cream, Las Vegas, NV
If you're into rolled ice cream treats, bring your friends and get buy-one-get-one deals all day.
Orange Leaf Frozen Yogurt
Whether you're in a fro-yo mood or a smoothie mood, it's all buy-one-get-one free at Orange Leaf on National Friendship Day.
Market Street Wine, Charlottesville, VA
All weekend long you can get 15 percent off all purchases on honor of the national holiday.
Payette Brewing, Boise, ID
If you and your friends are overdue for a brewery day and you live in the Boise area, you'll want to cash in on this BOGO pint deal at Payette.
Panera Bread
OK this is technically not a National Friendship Day deal, but this new double dish does debut on Aug. 5, so technically, it's still a great excuse to try out a double bread bowl with a friend.