Neil Gaiman Is Raising Money For Charity In An Unusual Way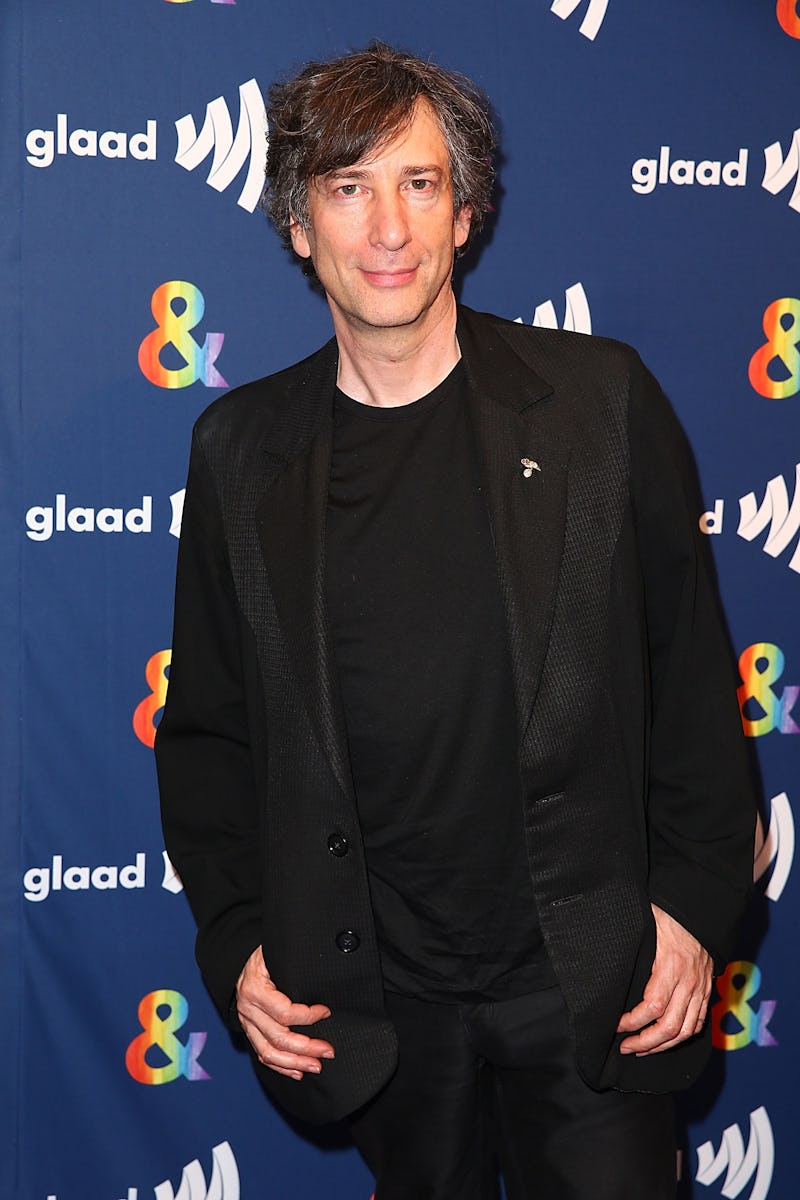 Joe Scarnici/Getty Images Entertainment/Getty Images
Get out your wallets, folks. Today in Things You Didn't Know You Needed: Real Artists Have Day Jobs author Sara Benincasa has convinced Neil Gaiman to read the Cheesecake Factory menu if fans raise money for charity. Readers can donate to Benincasa's Crowdrise campaign, which aims to raise $510,000, of which $500,000 will be given to the United Nations Refugee Agency. The remaining $10,000 will cover processing fees on Crowdrise.
A brilliant storyteller, Gaiman also happens to be in possession of an award-winning voice. His self-narrated novel The Graveyard Book won the 2009 Audie Award in the "Children's Titles for Ages up to 8" category. A number of other Gaiman-narrated audiobooks have been Audie Award finalists, including The Ocean at the End of the Lane, Odd and the Frost Giants, Neverwhere, Fragile Things, Coraline, and Lemony Snicket's The Dark.
Hearing Gaiman read anything — from the phone book to a restaurant menu — is an absolute delight. Hence why Benincasa petitioned him to read the Cheesecake Factory's spread of dinners and desserts for a $500,000 donation to the U.N. Refugee Agency. Wonder of wonders, Gaiman agreed. Benincasa started the hashtag #NeilCake to raise awareness for her campaign, which has been picked up by The Cheesecake Factory itself, although the restaurant remains unaffiliated with Benincasa's fundraising.
As of this writing, Benincase has raised $6,134 of her $510,000 goal, which she hopes to reach "by World Refugee Day on June 20." Click here to visit the "Neil Gaiman Will Do A Reading Of The Cheesecake Factory Menu If We Raise $500K For Refugees" Crowdrise campaign.