Netflix's 'Katherine Ryan: In Trouble' New Trailer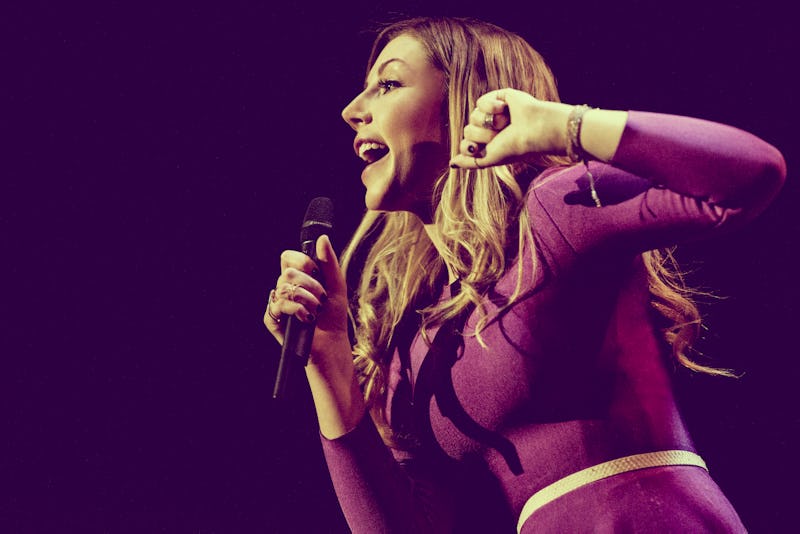 Netflix
Another badass female comic is headed to Netflix. Katherine Ryan joins the boss roster of stars like Ali Wong and Jen Kirkman to bring laughs while shamelessly talking female dating and life struggles. The Canadian performer will grace your streaming service on February 14 with the debut of the standup special Katherine Ryan: In Trouble. The special takes place at the end of Ryan's Spring 2016 U.K. tour, at a packed Apollo Theatre in London.
From the looks of the trailer, Ryan will mix self-deprecating humor with commentary on life as a 33-year-old. She talks getting older, saying, "Aging just means you didn't die." Ryan also tackles women seen with younger men: "I promise that happened on accident. We're not out in the clubs like, 'Who can I find to do everything for and teach everything to,'" she says. And yes, she speaks to Taylor Swift and her squad. "She's all about the sisterhood... I'm like Taylor Swift, but with a soul."
Check out the exclusive first trailer for the special below:
Welcome to the Netflix family, Katherine Ryan. Valentine's Day plans secured.