Netflix's 'The Keepers' Could Be The Next 'Making A Murderer'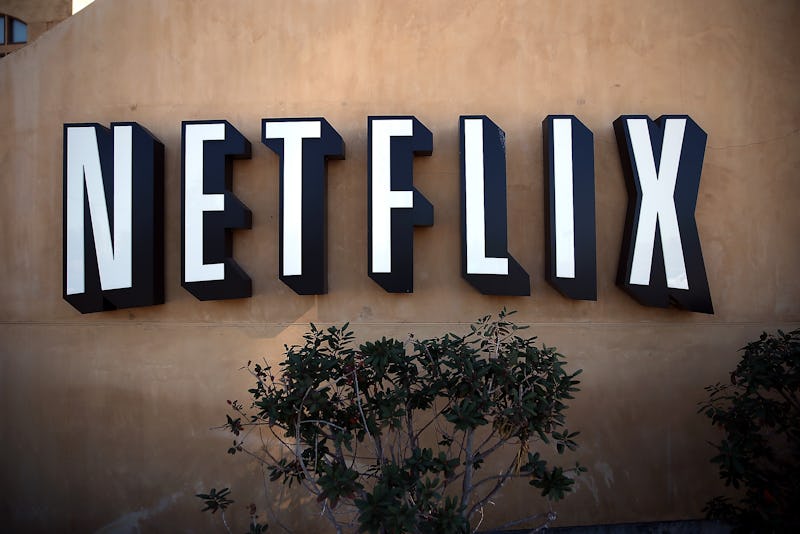 Justin Sullivan/Getty Images News/Getty Images
There's a brand new thriller coming to our screens thanks to Netflix. After the overwhelming success of 2015's Making a Murderer, the streaming service is back at it, giving fans another taste of suspenseful crime conundrum. And from the looks of the teaser, Netflix's The Keepers could become the next Making a Murderer for fans of true life murder mystery. It's a genius formula that Netflix is employing, if you ask me.
According to Refinery 29, The Keepers, like Making a Murderer, will explore an unsolved murder from the past. Slated to premiere on May 19, the drama will attempt to chronicle the life and death of Sister Cathy Cesnik, a 26-year-old nun and teacher from Baltimore who went missing in 1969 and was eventually found dead after being badly beaten in January 1970, nearly two months after her disappearance.
There's no doubt that Making a Murderer became an instant hit for the streaming service. The 10-part docuseries certainly left fans, like myself, thirsting for more upon its conclusion. And although there is reportedly a Season 2 of the drama on the horizon, the premiere is still, seemingly, nowhere in sight.
But fret not people, because Netflix totally has our backs with The Keepers. Just judging from the teaser alone, Sister Cesnik's story appears to be a seriously intriguing one – one that Netflix promises to explore in it's entirety, as it did in the past with MaM.
According to Vogue, the documentary will be filled with interviews from "dozens of friends, relatives, journalists, government officials, and Baltimore citizens determined to uncover the truth."
Although Sister Cesnik's case reportedly went cold nearly 5 decades ago, a rise in interest was sparked during the 1990s when an unidentified woman came forward with allegations of sexual abuse by a member of the school's clergy, along with claims that she was shown photos the nun's body as a threat to maintain her silence. The accusation lead to the theory that Cesnik may have been murdered after finding out about the assault and threatening to report it.
With only the release of a poster, fans are only left to speculate about the compelling nature of the seven-episode drama. Netflix is also expected to deliver a trailer for the doc later this week, which will, hopefully, give us a sneak peek of what's to come of the series. So, until then, I guess we'll just have to wait.
From reading the details in the press, I can just feel that this is going to be a binge-worthy series. I certainly can not wait to tune-in from the edge of my seat to learn more about Sister Cesnik's tragic story.