NH Accidentally Passed A Bill Allowing Pregnant Women To Murder People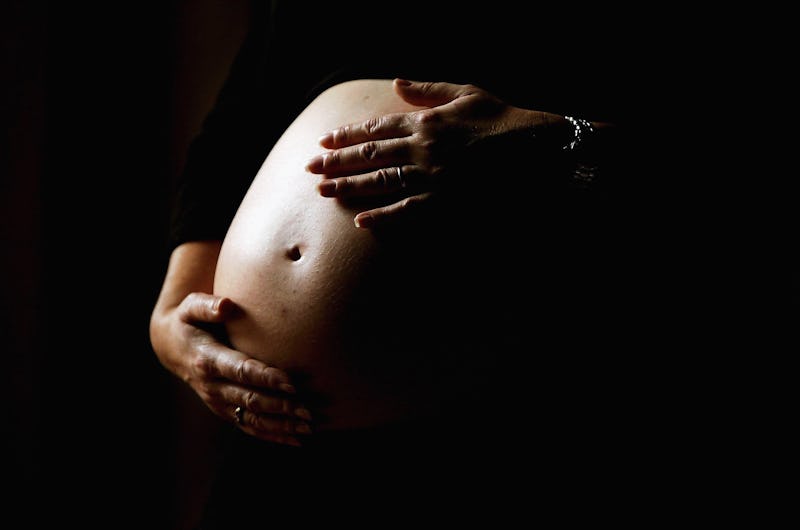 Ian Waldie/Getty Images News/Getty Images
Sloppy writing and vague language recently landed some state legislators in New England in hot water. New Hampshire lawmakers accidentally allowed pregnant women to kill people without impunity in a bill that cleared both the House and the Senate. On Thursday, after realizing their blunder, they quickly amended the legislation.
New Hampshire legislators recently passed Senate Bill 66, initially designed to define unborn fetuses as persons in cases of homicide or manslaughter, earlier this month. In essence, Senate Bill 66, known as a fetal homicide bill, intended to define any fetus developed past 20 weeks of gestation as a person in regards to cases of murder or manslaughter in order to allow for liability in the death of such a fetus.
However, concerns arose regarding the bill's vague language shortly after it was passed by both the New Hampshire House and Senate. In an effort to provide an exception for pregnant women seeking abortion the original language of the bill stated, "any act committed by the pregnant woman: Any act committed at the request or direction of the pregnant woman or for the benefit of the pregnant woman" as well as any act committed by a doctor would not apply "in cases of second-degree murder, manslaughter, negligent homicide, or causing or aiding suicide."
Thanks to the use of the word "any," some claim Senate Bill 66 could have been interpreted to allow pregnant women the freedom to kill anyone without recourse. The language of the bill was amended Thursday to close the loophole and the updated bill once again passed New Hampshire's Republican-led House and Senate.
Although an embarrassing gaffe to be sure, legislators maintain it was unintentional. "No one in this chamber voted to allow anyone to be able to murder anyone. That was not the intent," New Hampshire Public Radio reported state House Majority Leader Dick Hinch said in remarks delivered on the House floor.
Fetal homicide bills like New Hampshire's Senate Bill 66 are not altogether rare. Slate reports more than half of states — 38 in total — currently have a feticide law of some kind.
Proponents of such bills say they help to protect unborn children and pregnant women from violent attacks and give mothers and families legal recourse in the event a fetus is killed in a car accident, for example. Critics, however, have raised concerns that feticide laws undermine abortion rights by placing women who miscarry and women suspected of attempting a self-induced abortion in precarious legal situations.
The bill now awaits Republican Gov. Chris Sununu's signature.