4 Ways The Late Chef Leah Chase Helped Shape New Orleans' Food Scene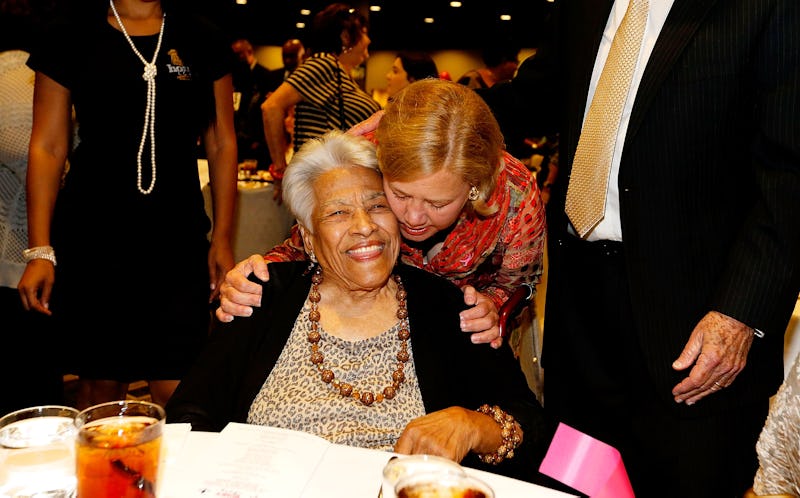 Sean Gardner/Getty Images News/Getty Images
On Saturday, an important figure in the culinary world died, leaving behind her legacy as "the Queen of Creole Cooking," per Grub Street. The contributions New Orleans chef Leah Chase made to the food world are numerous, and deeply embedded in, among other things, the American Civil Rights Movement. Visited by a multitude of celebrities, activists, and political figures alike, Chase's reputation will live on in both her restaurant and her recipes.
The New Orleans restaurant opened in 1941, and, per the AP, was renamed after Chase's husband five years later. Dubbed Dooky Chase's, the name it goes by today, the restaurant specializes in Creole dishes like gumbo and fried chicken. It has been visited by the likes of Barack Obama, George W. Bush, James Baldwin, Beyoncé, and Jay-Z, among others, per Grub Street.
An establishment that has been around as long as Dooky Chase's has is bound to witness major culture shifts, and that was definitely the case for the iconic Louisiana restaurant. From feeding jailed civil rights activists to presidential hopefuls, Chase and her recipes were privy to countless historical events in the last nearly eight decades. Every bit of lore surrounding the chef indicates that she was as much about breaking down barriers as she was about bringing people together.