Vanessa Cheered For Nick On 'DWTS'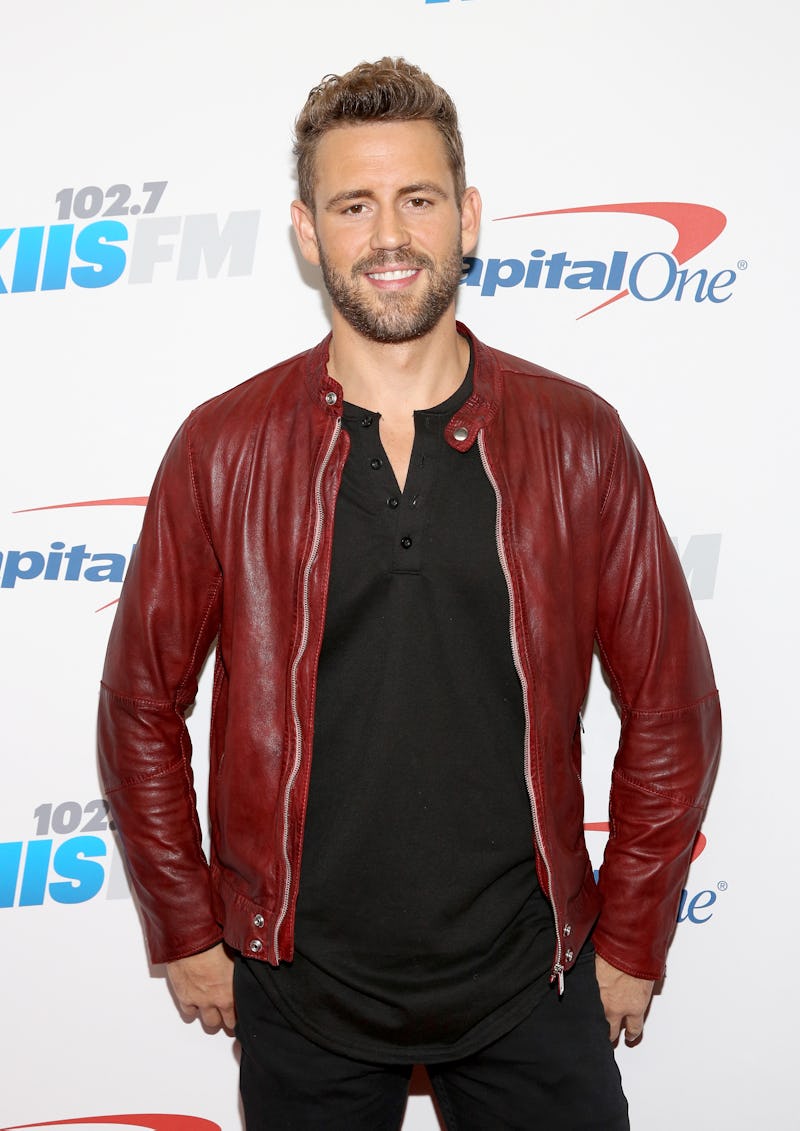 Rachel Murray/Getty Images Entertainment/Getty Images
Another Monday night on ABC, another week of Nick Viall! Except this time, we're not watching him on The Bachelor — Nick is on the newest season of Dancing With The Stars, and boy oh boy is this a brand-new game for Nick. He's used to doling out the criticisms and sending ladies home, but not the other way around (it's been a while since he was on The Bachelorette, okay?). In fact, Nick's Dancing With The Stars debut wasn't great, but that's okay — his new fiancée was there to cheer him on.
Nick and partner (and new mom) Peta Murgatroyd started out with a dance to Justin Bieber's "Let Me Love You," and it was… fine. I mean, it wasn't awful. It had Nick dancing shirtless, his chest glistening in the bright lights, and Peta looking amazing, because, well, she always looks amazing. That's just her natural state of being — flawlessness. Nick's scores were in the 6-7 range, which isn't amazing, but what was important was that Vanessa, Nick's new fiancée was there in the audience, cheering Nick on. Last week, Nick and Vanessa were declaring their undying love to each other in front of, well, the whole world (and Jimmy Kimmel), and now Vanessa is cheering him on in a dancing contest in front of the whole world.
Now that Nick has the girl, it's time to focus on the other girl — Peta. Nick needs to buckle down and concentrate if he wants to get far on Dancing With The Stars. Vanessa is used to sharing Nick with other ladies, and now that she has that ring on that finger, she can loan him out a little bit longer.