Nick Viall Might Do 'Dancing With The Stars'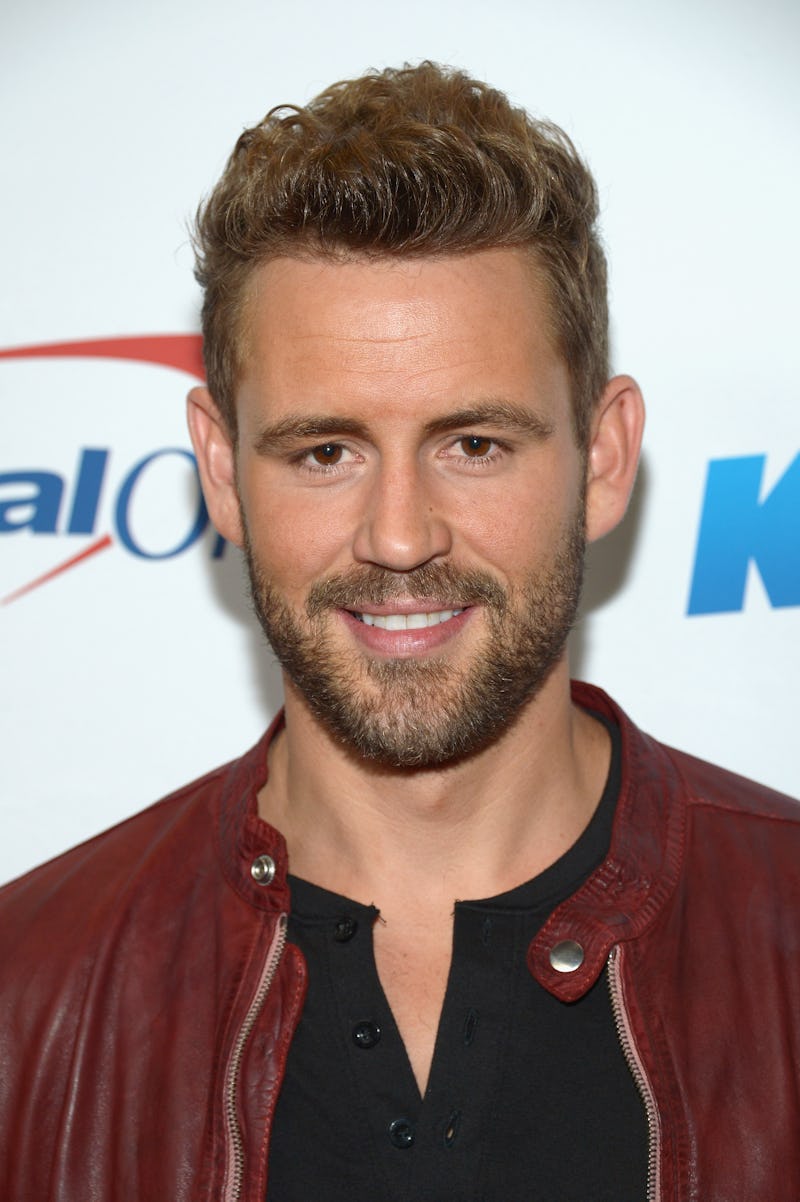 Matt Winkelmeyer/Getty Images Entertainment/Getty Images
He certainly knows how to win the hearts of the ladies in the Bachelor house, but does he have the same smooth moves dance floor? As the latest leading man of the ABC series gets closer and closer to granting his final rose, I can't help but wonder if Nick Viall will do Dancing With The Stars in 2017. He wouldn't be the first Bachelor to do so, and he definitely won't be the last.
Viewers have been patiently waiting to learn if Viall will finally find love on Season 21 of the popular reality series, especially now that he's down to just four ladies left in the house — Rachel, Corinne, Vanessa, and Raven. And with the recent revelation that Rachel Lindsay will become the new Bachelorette, it's safe to assume that's he's basically narrowed his choice down to three. Who knows what could happen next?
It's quite possible that Viall could decide to ride off into the sunset with his new love interest and live happily ever after following the season finale. He's been on various Bachelor franchises often enough that it would make perfect sense for him to need some time out of the spotlight and off-camera. But I seriously doubt that this will be the last that we see of him.
Given the fact that the 36-year-old software executive has appeared on three other versions of the Bachelor franchise in the past, I get the inkling that he really enjoys the reality spotlight. Earlier this year, Viall even hinted to Entertainment Tonight that he'd be open to appearing on Dancing With The Stars. And, although he hadn't yet been asked at the time of the interview, he said, "It would be fun, you know? ...Who wouldn't wanna do it?"
I don't know about you, but that sounds pretty promising to me. And if history's any indication, it's obvious that DTWS would love to have him sign on for Season 24. Should Viall decide to join, he wouldn't be the first Bachelor to strut his stuff in the dance floor competition. In fact, there have been many Bachelor/Bachelorette alums to compete in the competition throughout the years, such as Chris Soules, Sean Lowe, Jake Pavelka, Trista Sutter, and Melissa Rycroft.
If Viall is actually asked to sign on for the upcoming season, my guess is that he'd certainly jump at the chance, since he openly revealed that his "first thought wouldn't be no." Sooo... I'll just take that as a yes.
Well, there you have it folks. All signs point to Nick Viall literally dancing his way into our hearts once again. Hope you have your DVRs ready.