Noah Centineo Reveals His Secrets For Getting Over A Broken Heart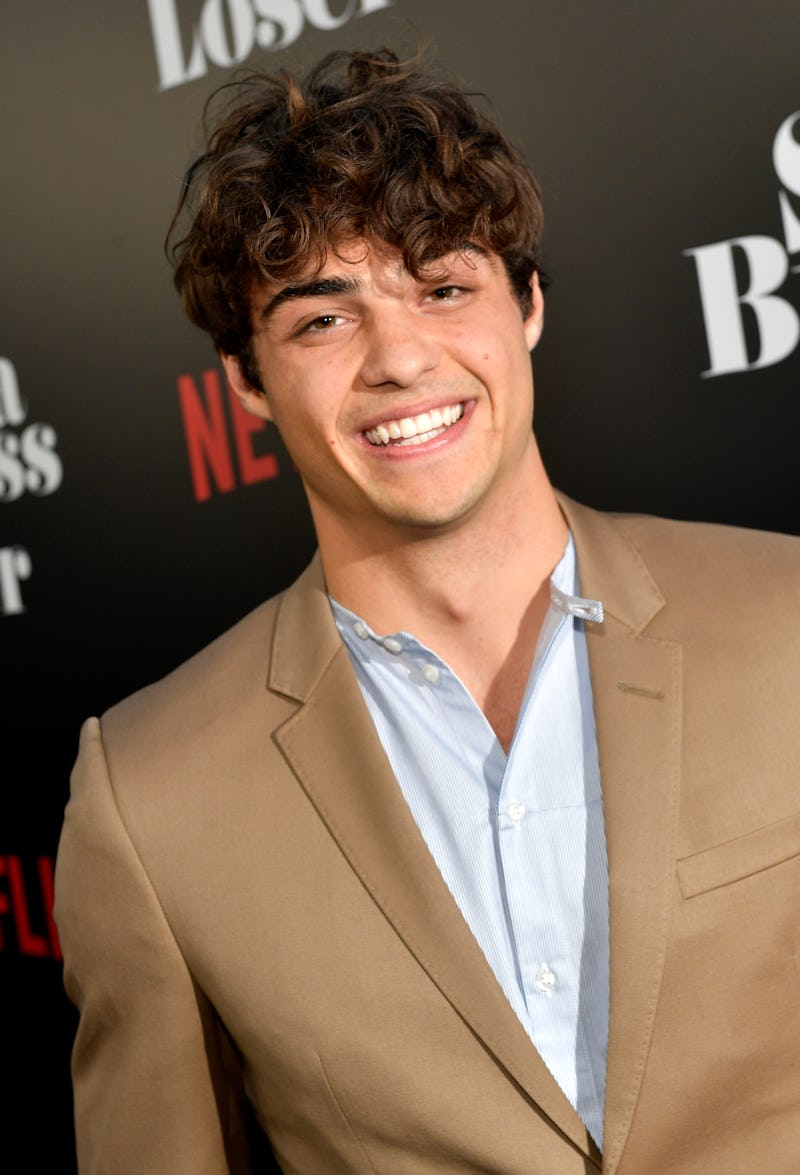 Matt Winkelmeyer/Getty Images Entertainment/Getty Images
The internet's favorite boyfriend, Noah Centineo, is having a whirlwind career moment right now. After the absolute hit of his movie To All The Boys I've Loved Before, almost everyone seems to be enamored with the actor. In a new video for Glamour, Noah Centineo gives advice on heartbreak, asking someone out, and his favorite books — all of which will only make you love him more. If you're a Centineo fan, this is definitely a must-watch.
In the video, Centineo reads tweets off of his phone from fans asking him for advice. Some are pretty lighthearted, while others are intensely flirtatious. Centineo, being the suave man he is, handles each with expertise.
One question that stood out was from Twitter user @helloitsme_dana, who tweeted: "Hey @noahcent how do you get over a heart break when you still love the person that left you?" Of course, this is a hard situation, but Centineo had a pretty good answer, coming from personal experience.
"Focus on yourself," he said. "If you love someone, like truly love someone, I don't think that ever goes away but what does change is your perspective on the relationship and the dynamic." It can be hard to crawl into yourself and your head, and dwell on the lost relationship. But the tip to "focus on yourself" can go a long way toward helping yourself heal, especially after a bad breakup.
And again, this is coming from a guy who has experienced heartbreak, or so it seems. He's been pretty open about past relationships and great dates he's had. So it makes sense that he wanted to share how he empowered himself after a particularly hard end to a relationship. He continued,
"For me, one of the best ways to move past someone is to really focus on yourself, rediscover yourself, do things you like, do things that make you happy, feel empowered and inspired. For me it was reading, learning that I actually do like working out, hiking, meditation, yoga, hanging out with my friends. Over time, you'll wake up one day and the heartbreak won't be as bad."
At another point in the video, a fan asks what his idea of a romantic date is, and he has many. But what he shared was an overarching aspect that adds to a good date. "I would say that what makes a date romantic is the care and the connection with the person and it being very, very sincere," Centineo advised.
Besides the dating stuff, he gave some good book advice too. A fan tweeted asking for a list of 10 books he'd recommend, and he started off with just 5 recommendations before ultimately suggesting 11 whole books. The Alchemist, by Paulo Coelho, The Celestine Prophecy by James Redfield, and Ishmael by Daniel Quinn all made the Noah Centineo reading list.
There's only so much of Centineo that one video can give, but this was definitely a good one with amazing tips anyone with a crush on Peter Kavinsky can learn from.