Nobel Laureate Derek Walcott Has Died At Age 87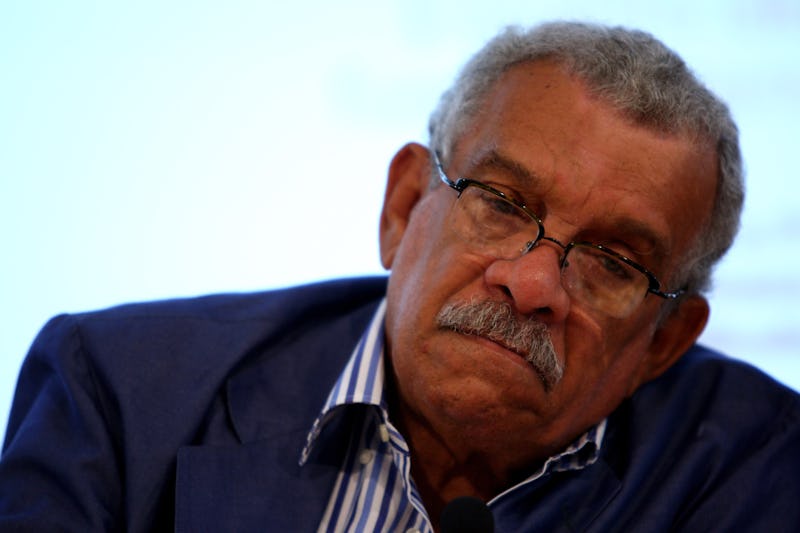 Vittorio Zunino Celotto/Getty Images Entertainment/Getty Images
I have never separated the writing of poetry from prayer. I have grown up believing it is a vocation, a religious vocation. ... I felt this sweetness of melancholy, of a sense of mortality, or rather of immortality, a sense of gratitude both for what you feel is a gift and for the beauty of the earth, the beauty of life around us. When that's forceful in a young writer, it can make you cry. It's just clear tears; it's not grimacing or being contorted, it's just a flow that happens. The body feels it is melting into what it has seen. This continues in the poet.
Bleecker Street, Summer
Summer for prose and lemons,
for nakedness and languor,
for the eternal idleness of the imagined return,
for rare flutes and bare feet, and the August bedroom
of tangled sheets and the Sunday salt, ah violin!