North Korea Just Launched A Missile Test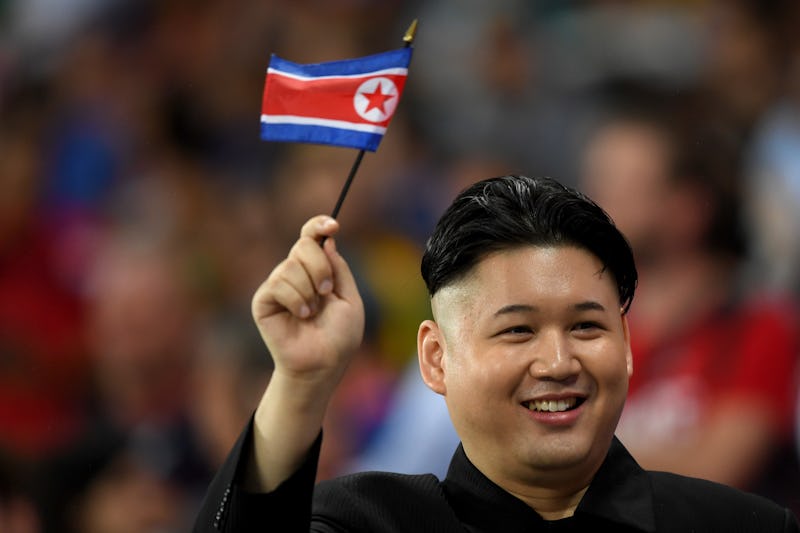 Shaun Botterill/Getty Images Sport/Getty Images
According to reports from multiple news outlets, the South Korean military has announced that North Korea launched a ballistic missile test on Saturday, a potential response to President Trump's insistence in early January that the isolated nation would never possess a nuclear-capable intercontinental missile. According to South Korea, the missile was fired into the sea to the east of its shores. This is the first time such a ballistic missile test has been conducted since Trump's inauguration, and is being widely perceived as an attempt at provocation and retaliation by the North Korean government.
According to ABC News, a spokesperson for U.S. Strategic Command has confirmed reports of the missile test, although further details are still being determined.
This is far from the first time North Korea has tested a ballistic missile ― in 2016, one such missile landed in Japanese-controlled waters for the first time, stoking major concerns over the safety and security of the U.S. ally. On Jan. 2, Trump specifically addressed the prospect of North Korea attaining an intercontinental ballistic missile capable of carrying nuclear weapons to American shores, tweeting bluntly that "it won't happen!"
To be clear, what Trump defiantly stated "won't happen" is not what's happened here, so that, at least, is cause for some relief. North Korea is still believed to be incapable of launching a missile that could reach the United States. But some experts believe that reality might not be very far off ― a report by The Guardian in early January stressed that such a test could conceivably be possible within the year, although discerning the capabilities of the North Korean military is a tricky business.
Such a test wouldn't be expected to succeed, however, as the report argues an actually functioning North Korean ICBM is likely two or three years away. That said, given the isolated dictatorship's status as a nuclear-armed state, the potentially devastating perils of such a development are obvious.
The specific timing of this latest test has been noted, as it coincides with Japanese prime minister Shinzo Abe's U.S. visit with President Trump. Second only to South Korea, which shares a heavily militarized border with North Korea, Japan is a core U.S. ally that has a tremendous amount to fear from the advancement of North Korean military technology.
So far, Trump has offered no statement on the missile test. His last tweet referenced a working dinner with Abe, and footage aired by NBC News from his Mar-a-Lago estate showed neither he nor Abe give any answer when questioned about on the test.