The California Wildfire Victims Need Donations — Here Are 6 Ways You Can Help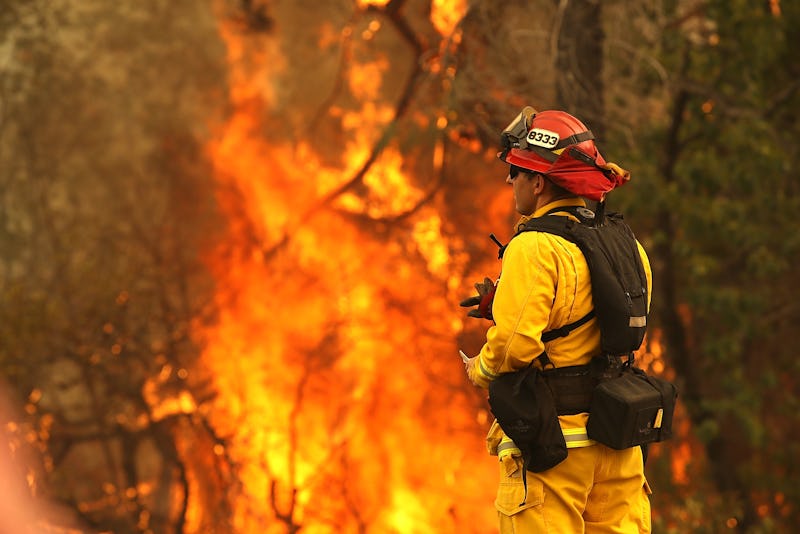 Justin Sullivan/Getty Images News/Getty Images
The wildfires in Redding, California, have threatened the homes of at least 38,000 people — all of whom have been ordered to leave. Some people now know everything they own has been lost to the flames, or worse. Disaster response officials and charities in the region not only have to keep trying to contain the ires, but they also need to take care of the displaced. Donations for the North California wildfire victims are needed, and there's a lot that you can do.
For the most part, monetary donations are the most helpful. Charities are providing food and shelter to hundreds of people, and other funds have been set up to help the area residents rebuild.
That said, there are also drives in the area and even in neighboring states set up to help deliver the vital essentials like water, baby formula, and pet food.
As the fire continues to burn, these donations will grow even more vital. Already some 89,000 acres have burned and the fire is just 5 percent contained. It has crossed rivers, spread past bulldozed areas aimed at containing it, all while temperatures exceed 100 degrees. For victims, the help of many — particularly through donations — will be vital to making it through.