These Predictions Will Help You Make The Most Of This Month's New Moon Vibes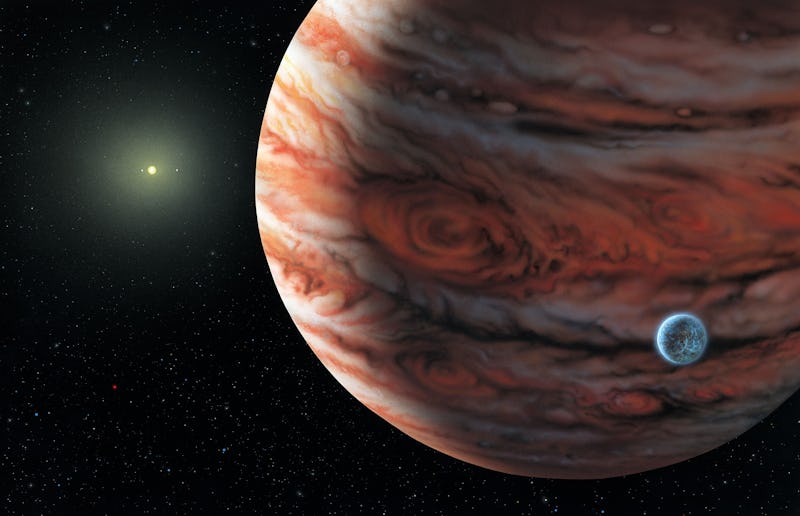 Getty Images/Getty Images News/Getty Images
November is a big month. Daylight saving time ends Nov. 4., the midterm elections are Nov. 6, and the new moon in Scorpio happens Nov. 7. It's going to be a difficult week, and being aware of the November 2018 new moon astrology predictions can help you navigate this difficult time like a boss. With Jupiter moving from Scorpio to Sagittarius Nov. 8, the November 2018 new moon is a period of transition, and it's the shift you've been waiting for after the summer of eleventy-million retrogrades.
"[The new moon is] going to highlight and help wrap up the issues that were bought forward while Jupiter was in Scorpio," the Intuitive Astrology blog noted in its November forecast. "While things may come to a head on this new moon, it is likely that this climax will lead to a resolution and a way to move forward and find forgiveness." It's important to remember that without darkness there is no light. So, while the November 2018 new moon in Scorpio might have you feeling bajiggity AF for 24 hours, the fog will lift come Nov. 8.
"The secret to mastering Scorpio's energy — and rising above negative expressions like manipulation and possessiveness — is putting the lower will in the service of the higher," Astrologer Rachel Celeste Hansen wrote for Astrology.com. What else can you expect from the November 2018 new moon? Here are some astrological predictions to be aware of.