Obama Just Released His Summer Reading List & It Includes SO Many African Authors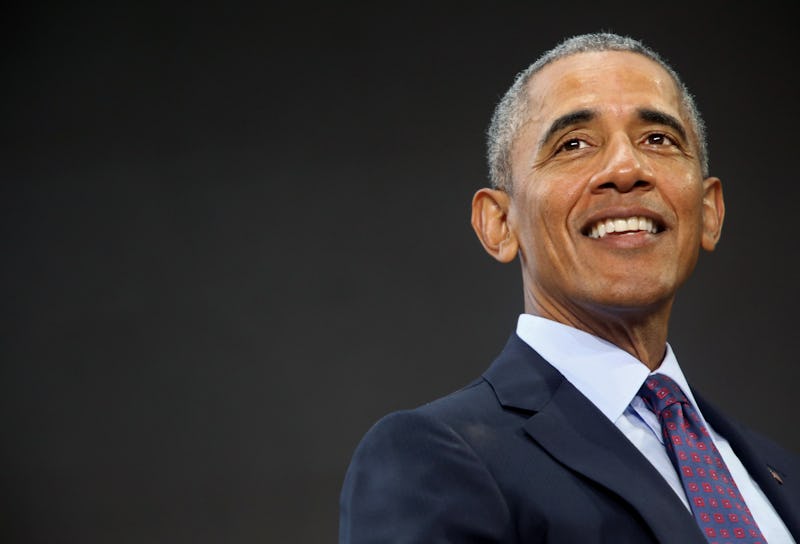 Yana Paskova/Getty Images News/Getty Images
Six more books have splash-landed on your vacation TBR, book nerds. President Barack Obama just revealed his summer reading list for 2018, and it takes much of its inspiration from the former POTUS' next destinations: Kenya and South Africa.
President Obama wrote in a Friday Facebook post that his upcoming travels will be the first time he has visited Africa since his departure from the White House. "I was proud to visit sub-Saharan Africa more times than any other sitting President," Obama wrote, "and I'll return this week to visit Kenya and South Africa. In South Africa, the Obama Foundation will convene 200 extraordinary young leaders from across the continent and I'll deliver a speech to mark the 100th anniversary of Nelson Mandela's birth." The former POTUS added that "Kenya . . . is the Obama ancestral home," and that his time there informed the "journey [he] wrote about in [his] first book, Dreams from My Father."
African authors wrote five of the six books on President Obama's summer reading list. The remaining title, The World As It Is, is a memoir from Ben Rhodes, the former Deputy National Security Advisor for Strategic Communications, which covers his time in the Obama White House.
Check out the six books on President Obama's summer reading list below: