Octavia Spencer & Chris Evans In A Football Fight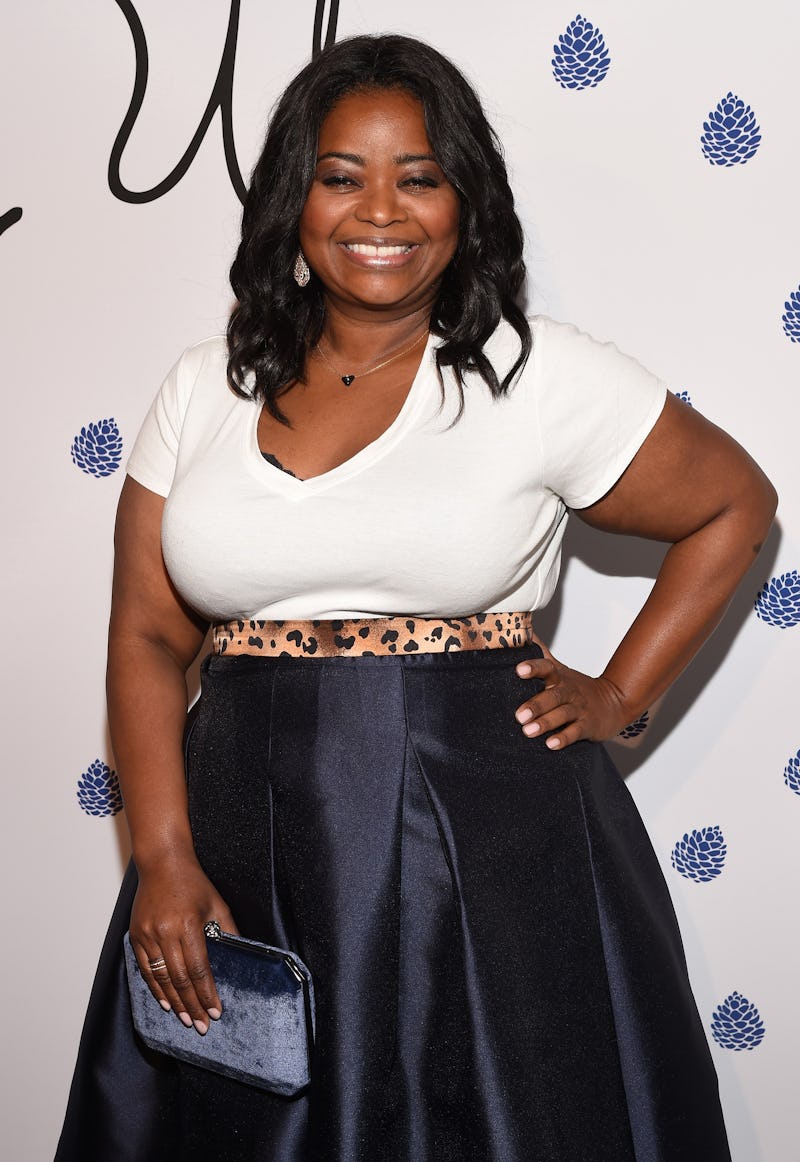 Michael Kovac/Getty Images Entertainment/Getty Images
So, here's something super cute: actors Octavia Spencer and Chris Evans have a Super Bowl rivalry happening. Spencer took a moment during the game to tweet to her Gifted co-star Evans about the score, and presumably, Spencer was ribbing him because his team, the Patriots, was losing at the time she tweeted. This is perhaps the cutest Super Bowl rivalry that has ever happened, mostly because Spencer and Evans are two of the greatest and sweetest celebrities on the planet.
In one corner is Spencer, clearly rooting for the Atlanta Falcons. In the other, it's Evans, cheering on the much-celebrated Patriots. The winner may not have been declared yet but the fact that Spencer and Evans' Twitter rivalry is the greatest is definitely settled. Watching them joke around with one another on such an occasion as this is truly delightful.
Evans opened himself up to jokes getting thrown his way when he tweeted out his support for the Patriots at the beginning of Super Bowl LI on Sunday. The Boston native was, of course, all about what feats of football glory Tom Brady and Co. would make a reality on that Super Bowl field. Thus, the cutest football rivalry on the planet began when Evans tweeted this:
Spencer wasted no time in chiming in during the second quarter, when the Falcons had a serious leg up on the Patriots. She jokingly asked Evans for a quick update on the score, knowing that if he were to reply, he would begrudgingly have to tell Spencer that the Patriots were losing.
Evans hilarious responded with this:
To which Spencer said:
If this little exchange tells us anything, it's that Spencer and Evans should probably post their commentary for every football game from here on out.