How To Join The Official Harry Potter Book Club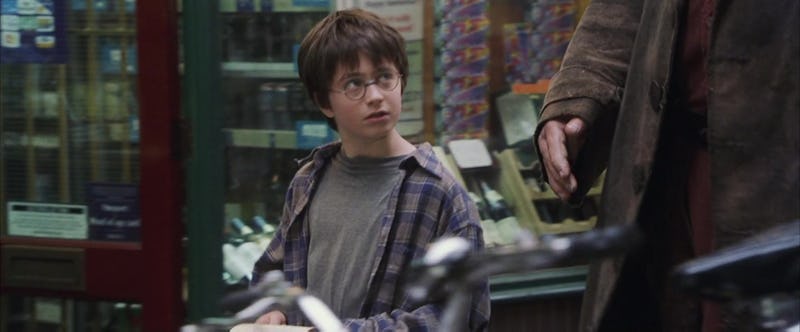 Warner Bros.
To celebrate the 20th anniversary of the Harry Potter series launch, you're going to read the books again, along with other Potterheads across the globe. The official Harry Potter book club is coming soon, courtesy of Pottermore, and it's turning reading — or re-reading — the Harry Potter books into a shared experience for anyone who wants to join. And did I mention it's free?
The official Harry Potter book club is called the Wizarding World Book Club, or #WWBookClub for short. Beginning in June, Potterheads will read the Harry Potter books in order, "using materials on a dedicated section of" the Pottermore website, according to the press release. Book club members will be given two months to read the longer books in the series, but you can likely expect to be done with the first three installments by Sep. 1.
All registered Pottermore users will have access to the Harry Potter book club, where they can read content about each week's discussion theme and "gather rewards for [their] reading progress," but the fun doesn't stop there. After you're done with everything the Harry Potter social hub has to offer, you can participate in weekly thematic discussions held by the WW Book Club Twitter account. Pretty cool, huh?
If you haven't gotten around to reading the books yet, don't worry. Pottermore has designed the Wizarding World Book Club to welcome longtime fans and newcomers alike. Whether this is your first read or your 30th, the new Harry Potter book club will welcome you home.