Olivia Colman's Career Began With This Iconic 90s TV Ad & OMG, The Nostalgia Is Real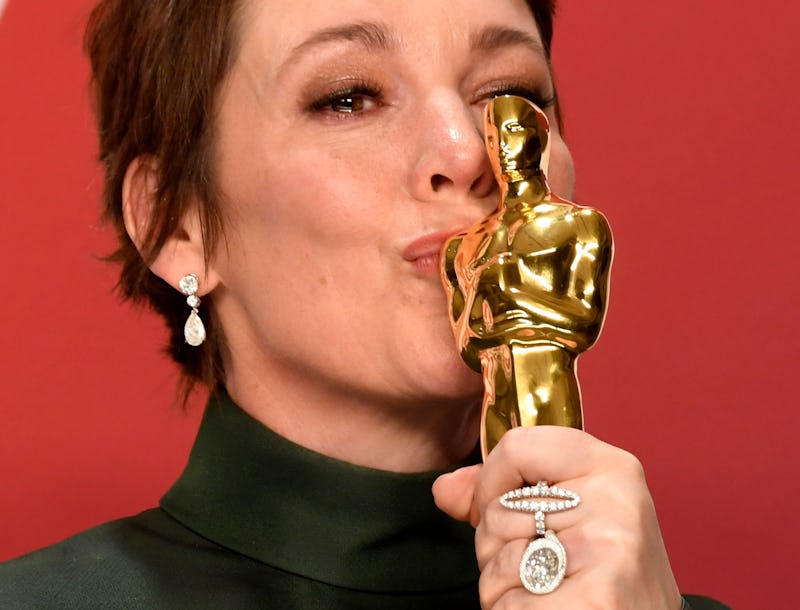 Frazer Harrison/Getty Images Entertainment/Getty Images
I think I've been waiting for Olivia Colman to win an Oscar ever since the first time I saw her as Sophie on Peep Show. The actress has played plenty of smalltime roles, but even when she appeared in adverts back in the day, I — and possibly most of the UK — always knew she was destined for far greater heights. Now she's no longer the UK's best-kept secret, here's a look back at the the most lowkey roles played by Olivia Colman, from her AA advert to her brief appearance on The Office.
Since the early 2000s, Colman's been all over the British TV scene, mostly acting in comedies and sitcoms. Colman's most famous early performances include her role as Sophie (love interest of protagonist Mark Corrigan) in Peep Show and the loveable Harriet Schulenburg in Green Wing. Her acting CV is also dotted with much more lowkey performances, though, and Colman's really had to pay her dues before finally making the big time.
Now that the spotlight's on her, I hope that Colman will never have to do another car advert again, although I can't help but look back on those halcyon days with nostalgia now that she's an Oscar winner.