Olivia Wilde's New Hair Totally Transformed Her Look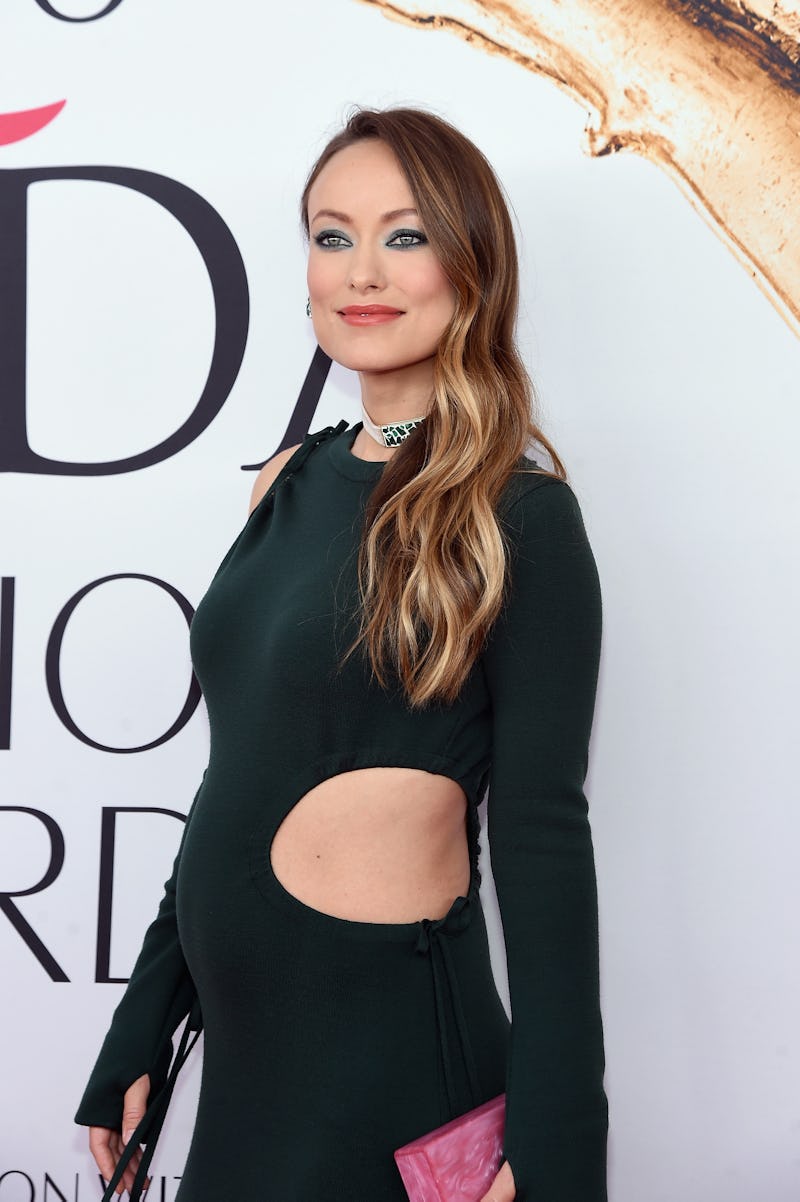 Jamie McCarthy/Getty Images Entertainment/Getty Images
With warmer weather comes the usual need for a hair change — something that Olivia Wilde's new haircut would agree with. In February 2017 she drastically changed her 'do by getting a blunt, chin-grazing bob that was dyed a bold platinum, but it seems like the color wasn't meant to stick. The actress is usually known for her long, sandy-gold locks, so even though the icy color seemed like a radical change, this new beauty transformation trumps it in guts: She now has jet black hair.
She posted the change to Instagram, with her in the backseat of a car, smiling down at the camera with her bob tucked behind her ear. With the photo she added a caption, "Dark times call for dark hair.#1984play." Glamour pointed out that this could mean the hair transformation was necessary for her role in the 1984 Broadway remake she's starring in this June. Maybe the character needed raven black hair and Wilde had to jump into the salon seat. The same thing happened with her platinum blonde crop, where the "actress's role in A Vigilante then had her transition to the platinum crop she wore in February," Glamour reported. It appears Wilde has zero qualms about completely shaking up her look for the sake of her character, whether that means lopping off 10 inches or dying it a new shade every other month.
Some people on her Instagram started to freak out out that this new shade could signal a Tron 3 in the works since she used to play Quorra, a character with a sassy black bob. But seeing how her play is right around the corner and she's been posting her cut from the play's dressing room, chances are Tron fans have to keep waiting.
The look definitely suits her, and adds a whole new edgy persona to her aesthetic. It's definitely got a goth-girl vibe to it when it's left loose and unstyled, and Wilde has definitely been working the bob cut for all its worth. While her long beachy waves were flawless, the blunt cut doesn't suit her any less. She can clearly pull off any look she has a mind to.