Olivia Wilde Now Has Platinum Blonde Hair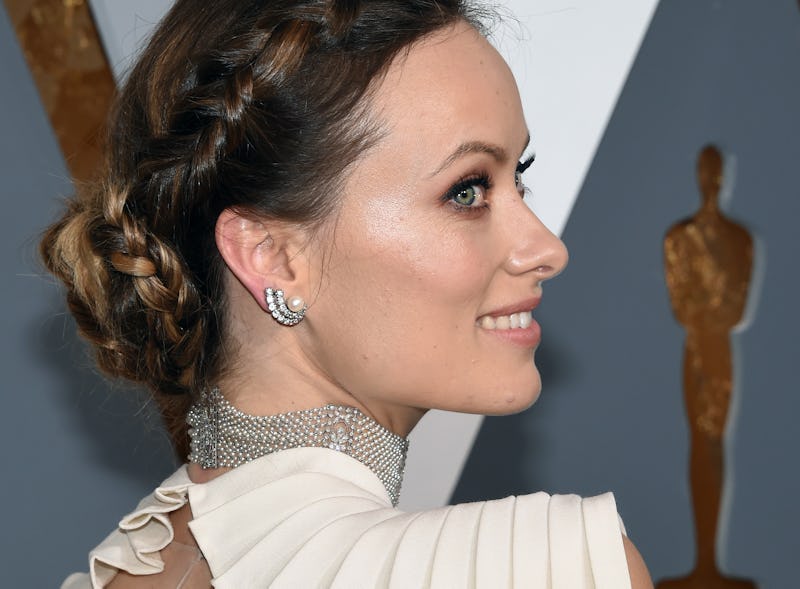 Ethan Miller/Getty Images Entertainment/Getty Images
She changes her hair every few months, sparking wave after wave of serious hair envy. But this time, Olivia Wilde's new blonde hair will truly have you heading off to the salon. On Feb. 7, the actress posted a photo on Instagram showing off her look, and it's a good one.
This latest change comes about two months after the actress chopped a few inches off her hair, supposedly to look less like Melanie Trump. She was getting a lot of comparisons, and she did kind of look like Trump's twin. So I'm sure she was happy to have her own unique look.
Of course, now that she's blonde, she's looking even less like the First Lady. This is especially true since the actress hacked off the rest of her long bob, and is now rocking a super chic blunt cut. It pairs perfectly with the light hair, and the fact she left some dark roots. Too cool.
What's even cooler, though, is that this is a hair color literally anyone could try. Bleach blonde looks great with fair skin, dark skin, and every tone in between. It also works with every style, whether you want long beachy waves, or an almost-shaved head. The possibilities are endless, if you want to give it a try. (I know I do.)
The blonde bob is a big departure from Wilde's wavy brunette locks, which were so pretty — but definitely not as edgy.
This new blonde hair proves that going lighter can be a nice change. The look is kind of a commitment, what with the upkeep and all. But it's definitely one that I think everyone should try at least once.
Especially if you want to fulfill your dream of being Blondie. Wilde shared this photo saying "Wanna Debbie Harry wannabe." I think she achieved that goal. And you definitely can, too.
Images: Olivia Wilde/Instagram