Olivia's Women's March Message Will Inspire You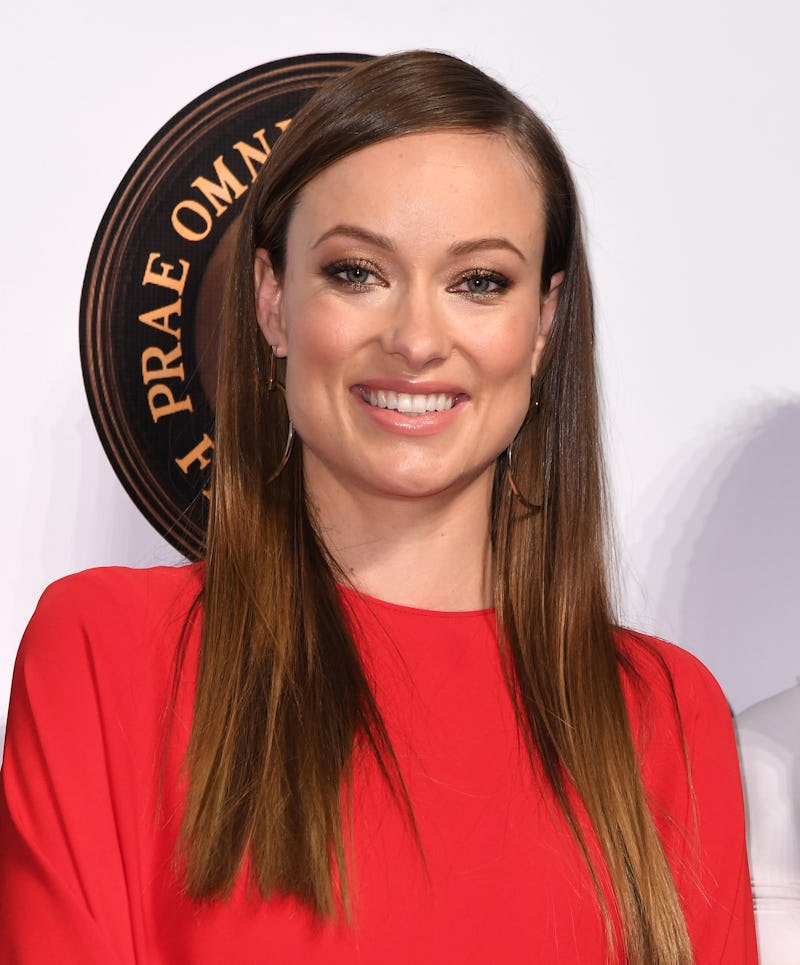 ANGELA WEISS/AFP/Getty Images
Being vocal about her support and excitement over the Women's March on Washington from the start, Olivia Wilde did not disappoint in both her coverage and participation in the protest. The actor made sure to document the historic day by sharing personal photos of the Women's March on her Instagram account, spreading around sure-to-be iconic images by the media, and trying to help get a headcount on how many people participated in the marches. But, perhaps Olivia Wilde's Women's March selfie on Instagram and its message was the most personal and simple and yet somehow the most galvanizing.
The selfie is of her, with her eyes hidden under an extremely well-made pink hat, which has become the symbol of the movement, but her grin is definitely visible. The activist is also pictured sporting a necklace that reads "Nasty" to really complete the overall vibe of satisfaction the picture gives off after the success of the marches around the world. She captioned the photo, proclaiming, "Train ride back to NYC, still so high on the p*ssy power. This is just the beginning. #staynasty." Making it honestly the best picture to conclude the weekend with for a few very good reasons. Like, for instance, the smile she is so aptly wearing after a hard won, yet peaceful battle to make women's voices heard in light of the political atmosphere.
But, the other reason the picture is a staying one, is because of the call to action in the caption. Not only does she encourage women to "stay nasty" a.k.a., to be who they are and stand for what they believe unapologetically, she also tells her followers that the marches were, "just the beginning." Signaling that she isn't going to stop working and neither are those who want to make a continued and marked difference, or statement, like the march was able to do in only one day.
Wilde's assertion that the Women's March which was widely reported as a heartwarming, encouraging, and empowering event by many, was just a start is about as hopeful as it gets. Especially, when it feels like times are a bit bleak.