Celebrate National Wine Day By Learning About Wine Tech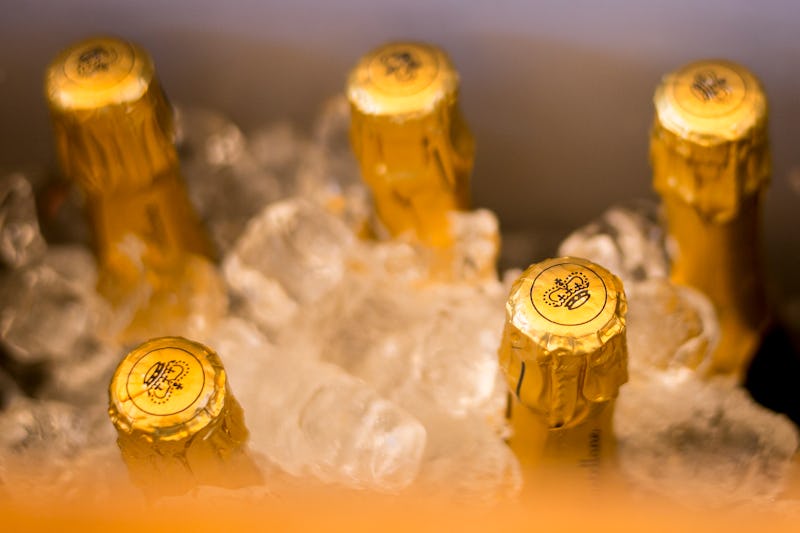 Alan Crowhurst/Getty Images Sport/Getty Images
Winemaking is one of the world's oldest industries; both the ancient Egyptians and Romans loved a bit of wine (which we know because wine jars have been uncovered in the tombs of prominent pharaohs) and there's evidence that that the Chinese were making a wine with grapes, honey and fermented rice 9,000 years ago. Since those beginnings, wine has grown into a massive international business worth an estimated $300 billion annually. Treading on grapes and drinking the fermented juice has been our way to a good time for a very long time, and it's not looking to change any time soon.
What is changing, however, is how the industry produces and markets the good stuff. Gone are the days of running around like I Love Lucy and squelching things between your toes. Now it's all apps, satellites, and deep sea containers. No, I'm not kidding — that's how you get your modern-day rosé.
A lot of the talk about the ways in which technology is affecting the wine industry focuses, understandably, on the buyer. There's speculation that in the near future you could have an "aroma profile" of a wine delivered to your email to be sniffed before purchase, for instance. (I don't drink, but I am extremely pro this idea being applied to chocolate.) However, the future's entering the wine industry on all levels, and some of them will make your mind boggle. Next time you're selecting a bottle of wine at your local, be assured that robots were probably involved in making it.