Oprah Made This Novel Her Book Club Selection — & Now She's Making It A Movie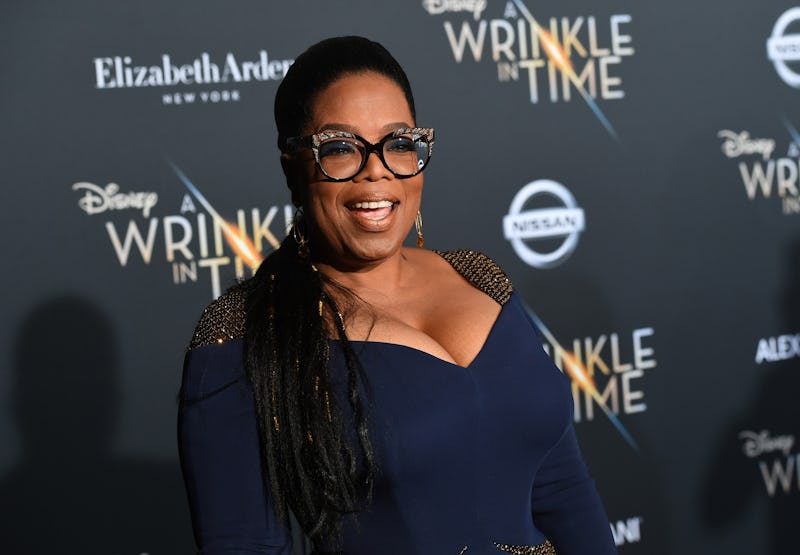 Kevin Winter/Getty Images Entertainment/Getty Images
If you follow Oprah's Book Club, you probably already know of — or may have already read — An American Marriage by Tayari Jones, a stunning, wrenching tale about a marriage rocked by a wrongful conviction. If you loved the book, here's some good news: Oprah announced on Twitter in February that she plans to turn Jones's novel into a movie. "Now working on producing the movie," she wrote in response to 3LWTV host Lonnell Williams, who tweeted at the media mogul to share that he had enjoyed the book. The tweet resurfaced this week when the author retweeted it on July 5 and added the comment: "I'm so excited. Can't stop smiling."
In February, Oprah announced that she had chosen An American Marriage as her first book club selection of 2018. "It's a love story that also has a huge layer of suspense, and it's also so current and so really now that I could not put it down and have already passed it on to lots of my friends," she said at the time.
The novel follows three characters: newlyweds Roy and Celestial and her longtime best friend, Andre. The novel begins after Roy and Celestial's less-than-perfect marriage: The two are happy, but they grate at each other. But soon their marriage is thrown into complete chaos when Roy is arrested and convicted of rape. In prison, the two exchange letters, but Celestial is pulling further and further away from her husband behind bars. When Roy is finally released, he returns to find his world in disarray: Celestial is still his wife, but she's also in a serious romantic partnership with Andre.
Oprah's Book Club has a long history of launching authors to widespread success. In 2016, she selected The Underground Railroad by Colson Whitehead as a book club selection, which led the author's publisher to push up the release date of the novel from early September to Aug. 2. The book went on to win the National Book Award for Fiction and the Pulitzer Prize for Fiction. It is is now being adapted as a TV series for Amazon.
An American Marriage by Tayari Jones, $16.17, Amazon
Oprah is also known for choosing books that address issues of race, class, injustice, and trauma head-on. Her latest pick, The Sun Does Shine: How I Found Life and Freedom on Death Row by Anthony Ray Hinton is a memoir about the author's experience being wrongfully convicted for murder and sentenced to death by electrocution. He spent 27 years on Death Row, and during that time, he transformed his own life — and the lives of those around him. Despite the feel-good premise, the memoir is very much a condemnation of a criminal justice system that fails to treat people of color with any semblance of real justice.
Between An American Marriage and The Sun Does Shine, Oprah has certainly recommended enough books to fill up your summer reading time. And with movies and TV shows on the way, there will soon be more than one way to enjoy these breathtaking stories.