Otto Warmbier Is Officially Back In The US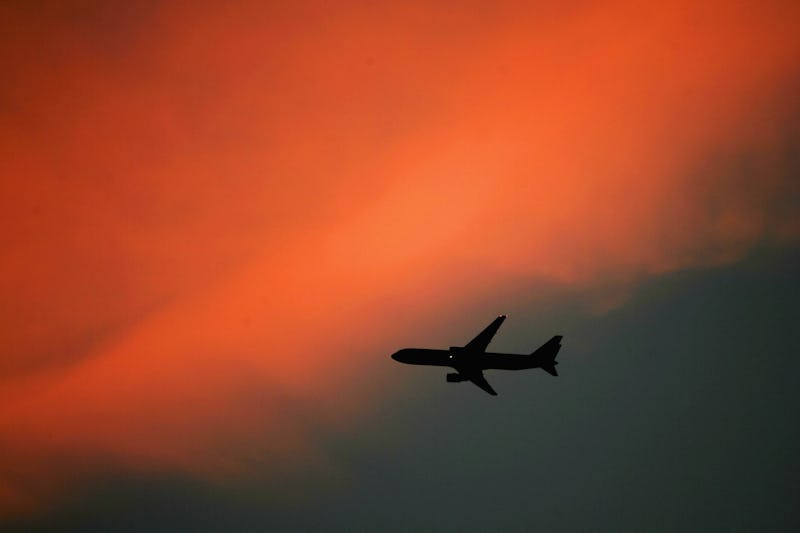 Ian Waldie/Getty Images News/Getty Images
After more than 17 months in detention in North Korea (with most of that time allegedly being comatose), Otto Warmbier has landed in the United States. CNN reports that Warmbier's parents recently found out that he had been in a coma since March of 2016 and that he will be transported to University of Cincinnati Medical Center late on Tuesday evening.
The American college student (at University of Virginia) was first detained in January 2016 at an airport in Pyongyang and was accused of trying to steal a banner from his hotel — considered a "hostile act' against the North Korean government. He was sentenced to 15 years hard labor following a brief one hour trial and, despite pleas from American State Department officials that his sentence was "unduly harsh."
One of four Americans detained in North Korea at the time, CNN reports that shortly after Swedish officials were allowed to visit them last week the North Korean government arranged a meeting with Joe Yun, the U.S. envoy in New York, to tell him about Warmbier's condition. It was at that meeting that the North Korean officials told Yun that Warmbier had contracted botulism—a potentially fatal food-borne illness— and fell into a coma after taking a sleeping pill.
However, CNN also reports that another senior official from the State Department said the US hadn't confirmed "the North Korean version of events" as of Tuesday evening and were still waiting on medical confirmation for the exact cause of Warmbier's coma.
In a statement from Cindy and Fred Warmbier, to CNN, Otto's parents confirmed his condition and the timeline of how they were notified before condemning how their family "have been brutalized and terrorized" by the ordeal.
Otto has left North Korea. He is on Medivac flight on his way home. Sadly, he is in a coma and we have been told he has been in that condition since March of 2016. We learned of this only one week ago. We want the world to know how we and our son have been brutalized and terrorized by the pariah regime in North Korea. We are so grateful that he will finally be with people who love him.
As Warmbier heads to receive care in his home state of Ohio, the full story of his experience, the cause of his illness, and his long-term odds of recovery are still unknown.