A Study Revealed How Many Brits Drink Enough Water & You Might Want To Grab A Drink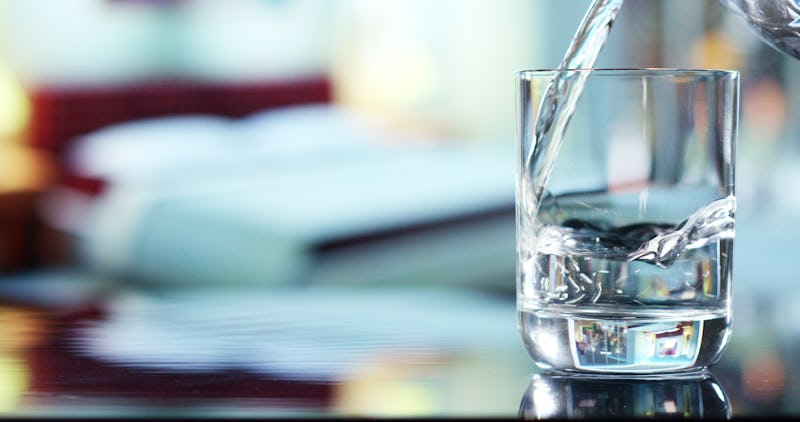 Shutterstock
One of the most common pieces of advice you will ever receive for pretty much any ailment or bodily concern out there is to drink more water. I myself am terrible at drinking enough H2O, even though I know how important it is and all the many wondrous things it can do for the body and more specifically, for the skin. And it sounds like I'm not alone. A new study has shown that over half of Brits don't drink enough water. But what exactly does this mean for our skin health?
So, yes, the results are in, and it turns out we're a nation who does not meet the recommended daily intake of water. A study conducted by Robinsons showed that 62% of Brits don't drink the recommended daily water intake of 2-2.5 litres, while almost half of us dislike drinking water, with 52% saying it is boring (I can relate).
But drinking water is so crucial for so many reasons. As Robinsons points out, our bodies are made up of 60% water, and rely on water intake for survival. As well as doing things like maintaining the body's temperature, removing waste, and lubricating joints, the clear stuff also has a number of benefits for our skin.
If you're concerned about the condition of your skin, chances are you may not be drinking enough water. Here are all the ways it can aid the skin: