Panera Just Added 4 New Menu Items That Will Make Cheese Lovers Weep With Joy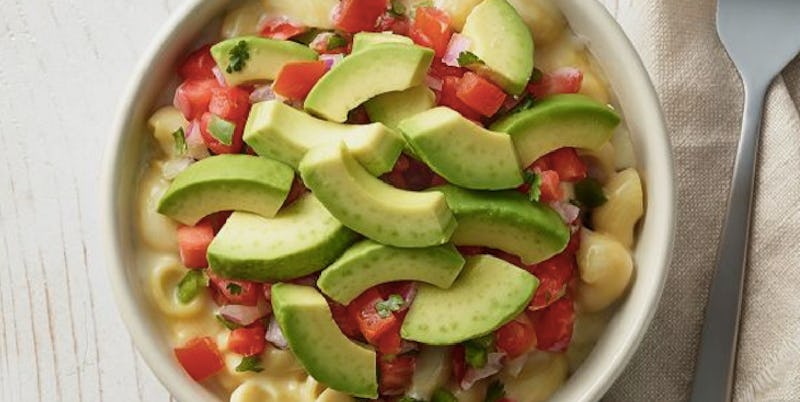 Panera
If you find yourself at the middle of the venn diagram of Panera fans and cheese fans, you have a lot to be excited about right now. As reported by Chew Boom, Panera has four new cheese menu items, and one of them has four cheeses. Let's get right into it.
The first item, the one with the four cheeses, is the Four Cheese Grilled Cheese. The name pretty much says it all, but if you want to know more about those cheeses, this one has Fontina, sharp cheddar, Monteau, and smoked Gouda and comes on Panera's country rustic bread. This one seems to have replaced Panera's previous grilled cheese offering that did not have four cheeses. (As you'll see below, hardcore one-cheese grilled cheese fans aren't taking to this news too well.) A simpler grilled cheese is still available on the kids' menu.
The second cheesy sandwich is the Modern Caprese Sandwich, which has quite a bit going on. This one is on black pepper focaccia with basil-white bean puree, mozzarella and Parmesan cheeses, smoked tomato confit, basil, arugula, balsamic glaze, and salt and pepper. It appears this one replaced the tomato and mozzarella flatbread that Panera previously offered.
In addition to the two new sandwiches, there are also two new macaroni and cheese flavors. First up, the Baja Mac & Cheese, which is Panera's normal Vermont white cheddar mac and cheese topped with avocado, pico de gallo, and cilantro.
There's also the Bacon Mac & Cheese, which was released in June, and is the usual mac and cheese topped with crumbled bacon. It was originally supposed to be available from June 6 to 26 and only through delivery with the idea being that it could be extended, according to Delish. And it looks like that was the case since it's still listed on Panera's site and is now available for pickup, as well. Hmm, mac and cheese topped with bacon was popular. Who woulda thunk it?
One of the cool things about these new menu items is that — other than the Bacon Mac & Cheese — they don't contain meat. The cheese used in all the mac and cheese dishes does contain animal enzymes, though, for anyone who avoids rennet. (More info about ingredients can be found on the Panera site.) Panera doesn't have a ton of vegetarian options, especially when it comes to sandwiches — there is only one other vegetarian sandwich, the Mediterranean Veggie, which has animal enzymes in the Feta cheese — so these new cheese additions are also new options for anyone who loves "picking two" but doesn't eat meat.
Reviews have started rolling in about the new items, and two things are abundantly clear: People really miss the old grilled cheese and really love the bacon mac.
These four new menu items aren't the only changes Panera has made recently. In early May, the bread chain started offering delivery through its app and website in 43 states and in 897 cities. Panera CEO Blaine Hurst said in a press release at the time,
Panera delivery isn't a pilot program. It's not in just a few test markets. We now offer delivery across the country. Delivery is fueling our next phase of growth, and the success we have seen so far is exciting. The combination of providing clean food options via an entirely digital experience is giving us a real advantage, and the momentum is just beginning.
That said, you do have to order via Panera's app and site; you won't see it popping up on Seamless.
With new menu options and new ways to order, now Panera fans just need to decide if they want an apple, bread, or chips on the side. (And decide how committed they are to that original grilled cheese recipe.)