Patton Oswalt Carries On An 'MST3K' Legacy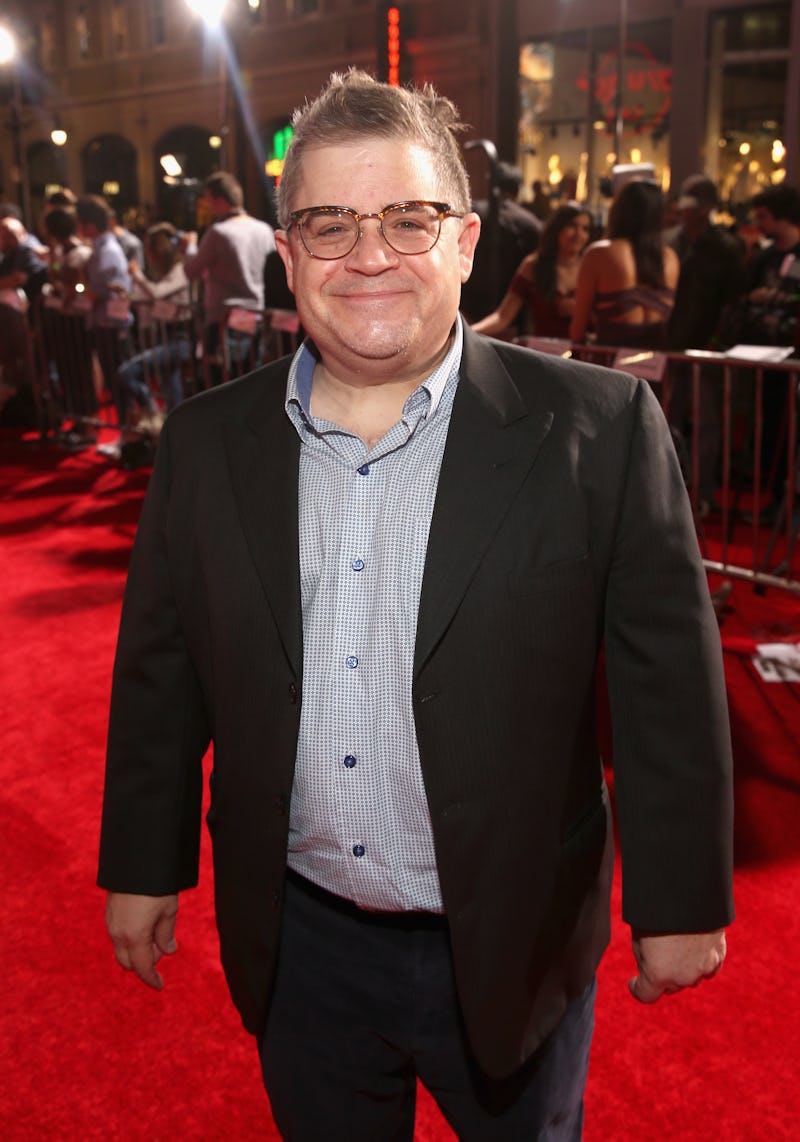 Jesse Grant/Getty Images Entertainment/Getty Images
Mystery Science Theater 3000 is the epitome of cult success on television. Originally produced as local programming in the Twin Cities region of Minnesota, MST3K became a miniature phenomenon and to this day means a great deal to many people. So much so, that almost everyone involved with the MST3K revival of Netflix has a deep attachment to the show, including stand-up comedian and MST3K superfan Patton Oswalt. Patton Oswalt's MST3K character connects to the original series, in a nice touch of continuity for a show with a theme song that literally tells viewers, "If you're wondering how he eats and breathes and other science facts, just repeat to yourself, 'It's just a show, I should really just relax'."
Patton Oswalt is playing TV's Son Of TV's Frank, the son of the character TV's Frank from the original series. TV's Frank was one of the few human characters present throughout MST3K, the henchman to mad scientist Dr. Forrester who imprisoned protagonists Joel Robinson and later Mike Nelson on the Satellite of Love, forcing them to spend their days watching horrible B movies. The lumbering, often buffoonish character is a perfect match for Oswalt's goofy sensibilities, and a loving tribute to a show that means so much to the people who love it.
The original MST3K, which originally aired on various networks from 1988 to 1999, focused primarily on the prisoner watching bad movies and riffing on them with his robot pals Crow T. Robot and Tom Servo. Around that core, however, MST3K had introduction and closing sketches to every episode that focused on either Joel or Mike's time onboard the Satellite of Love or the sinister and silly plans of TV's Frank and Dr. Forrester.
The original TV's Frank, played by Frank Conniff, joined the series when it moved from its public access beginnings to Comedy Central. He didn't become known as TV's Frank until well into his tenure on the show. He and Dr. Forrester, played by Trace Beaulieu (who also voiced Crow T. Robot), would continue to work with the team behind MST3K well after its end, including the riff-based touring show Cinematic Titanic. He's also worked as a writer for shows such as Sabrina, The Teenage Witch and Invader Zim.
With Beaulieu and Conniff not reprising their roles, the show is still paying tribute to them by having their characters' children carry their names forward. Now, Dr's Forrester's daughter Kinga Forrester (played by Felicia Day) and TV's Son Of TV's Frank have arrived to carry out their parents legacy and torture a new prisoner (played by Jonah Ray) with new awful films. They'll also be the focus of the sketches and jokes that made MST3K so much more than just three buddies making fun of bad movies.
The inventive world that MST3K built around the simple idea of watching old movies is a massive part of its charm, and there's no one better than Oswalt — who hosed San Diego Comic-Con reunion panel with the original cast and spoke passionately about his love for the series back in 2008 — to help bring it back and recapture exactly what made the original series resonate with viewers.