Peggy Whitson Breaks A Spacewalking Record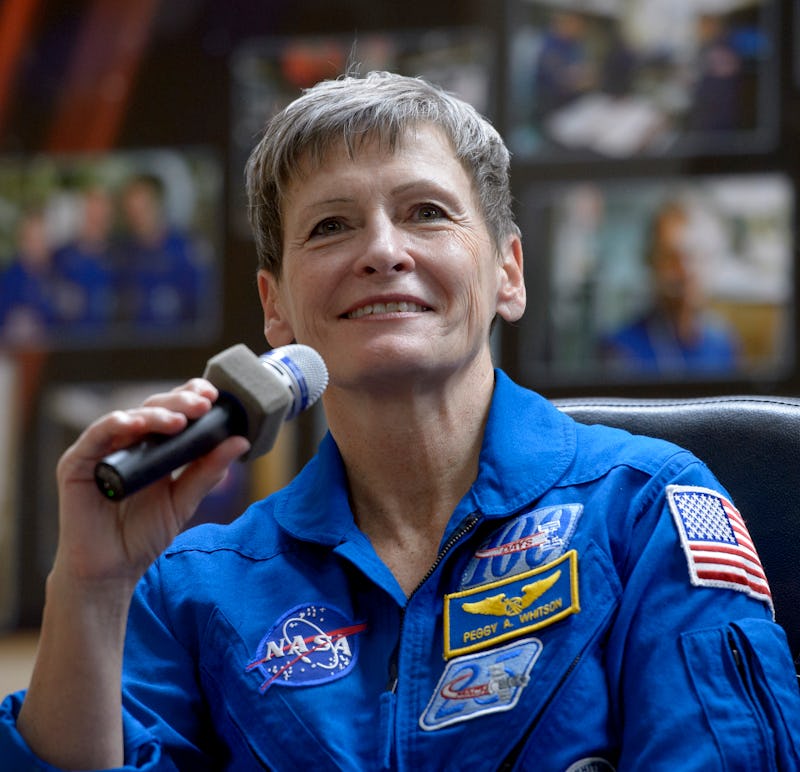 Bill Ingalls/NASA/Getty Images News/Getty Images
There are a few astronauts who are bona fide household names, but they all come from the Space Race. You've probably all heard the names John Glenn and Neil Armstrong, even if you couldn't pinpoint exactly what they did. Well, it's time to add a name to the list. Astronaut Peggy Whitson has broken the record for spacewalking, making her the woman who has spent the most time in the vacuum of space. Her achievements don't stop there, however. There are only four astronauts ahead of her in terms of spacewalk time, she's the woman who's spent the most time in orbit around the Earth, and she was the first woman to command the International Space Station. Seriously, all you need to do is add a cape, and then you've got superwoman.
Although all of those NASA-related household names are men, NASA has a long history of relative gender equality. The first woman in space was Sally Ride in 1983, and the most recent astronaut class was equally split between men and women. It takes an absurd amount of preparation and constant hard work to be an astronaut, though, especially one who actually performs spacewalks — and that's exactly where Peggy Whitson has excelled.
Did you know, for example, that astronaut training includes learning medical procedures, outdoor survival skills, and even Russian? And that's just to get the chance of going up into space. For a spacewalk, or a trip outside of the vehicle, they have to spend about a year planning out literally every move. They have to anticipate every problem, and prepare for all of them — because when you're in space, there's no other option than fixing it yourself.
Whitson has quite a bit of experience doing all of that. She's 57, which also makes her the oldest women who's ever been in space. She's currently on her third long trip into space, and when she wasn't up in zero gravity, she didn't stop her space-focused work. She also spent time working in various scientific roles and as the chief of the Astronaut Office at NASA. It takes a lot to progress at NASA, especially as an astronaut. You have to wear a lot of hats up on the ISS, and not all of them are glamorous; there's no janitor, for example, so it's the astronauts who vacuum out the air vents.
Whitson has put in the time both doing the drudgery and floating out in space, though, and so the attention she's getting after completing this last space walk is entirely well-deserved. NASA certainly wasn't as female friendly when she started as it is now, so in addition to breaking all those records herself, she also paved the way for other women to break them again in the future. For now, though, Whitson will get to enjoy another few months on the ISS — and then, who knows? The next oldest woman in space might end up having a tough record to beat.