Upcoming Graphic Novel 'Brazen' Tells The Story Of Game-Changing Women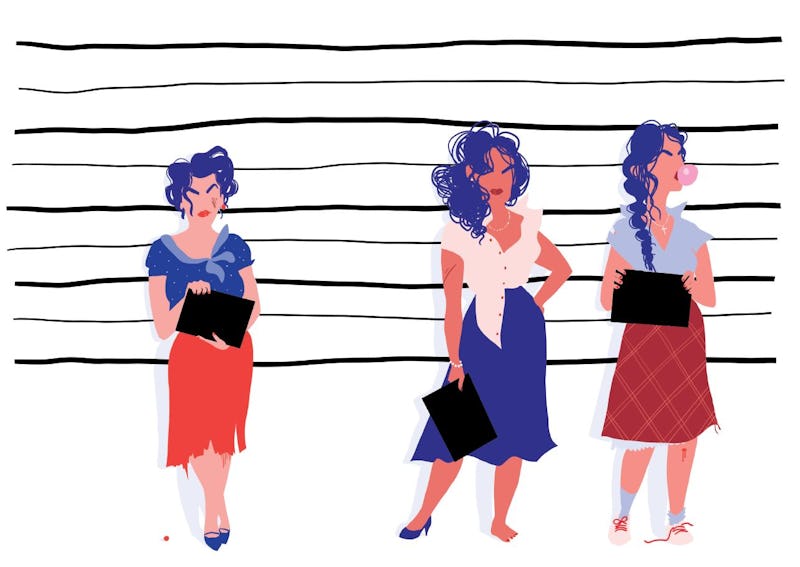 Courtesy of Macmillan/First Second Books
If you loved Rejected Princesses and Almost Famous Women, you're going to love this new graphic novel. Pénélope Bagieu's Brazen tells the stories of game-changing women from around the globe, and I've got a sneak peak at one of the more than 25 mini-biographies it contains.
Brazen originated as a series of comics published on Bagieu's Le Monde blog, Les Culottées. The illustrator has already published two volumes of Culottées in France, and now First Second Books plans to bring Bagieu's comics to English-speaking audiences as Brazen.
Needless to say, Bagieu looks forward to having her work reach a wider audience through translation. She says:
I am so happy that Brazen is being published. We always tell girls to believe in themselves, to dream big, and to boldly do what they want with their lives, and yet, there were so few brave female role-models in the books and movies I had when I was young. You can't be something you never see. And there are so many amazing women, throughout history, in different cultures, who simply didn't make it to the history books. How come we don't teach every girl the story of the Mirabal sisters? Here are three teenage girls, totally unaware of politics, who one day realized that they lived in a tyranny, and that they had the power to fight it (and fight it big time). They have the power to change the world. Without an army or money, but with their super strong minds and their tenacity. I want everybody to know about them, and all the other amazing badass women in Brazen.
Read the story of the Mirabal sisters in the excerpt below, and pick up your copy of Brazen when it hits store shelves on March 6, 2018.