Penelope Cruz Recreates An Iconic '90s Rom-Com Moment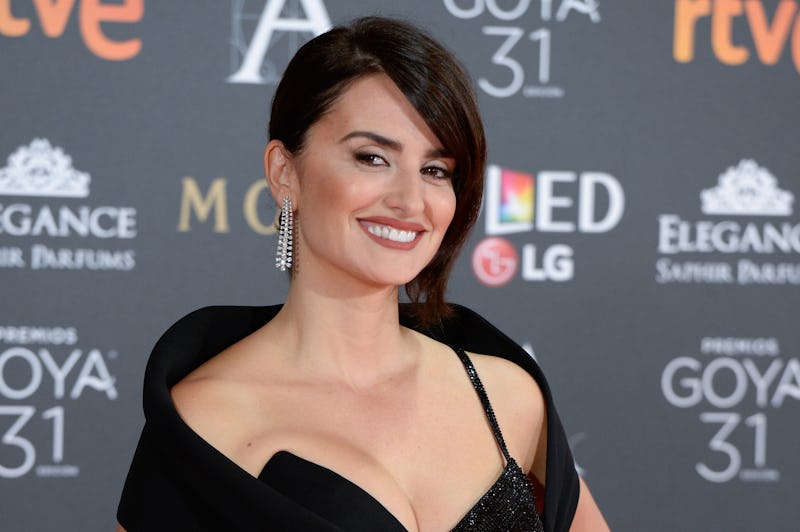 Carlos Alvarez/Getty Images Entertainment/Getty Images
As it turns out, Penélope Cruz has delivered us all the most beautiful piece of Instagram video ever recorded. If you're a fan of rom-coms or a '90s baby, gather 'round because I'd like to share this video with you in the hopes that you, too, will fall in love with it as much as I have. A few days ago, Cruz and Julia Roberts has a sing-along to "I Say A Little Prayer For You" from My Best Friend's Wedding. Cruz managed to not only reel Roberts, who actually starred in My Best Friend's Wedding, into this nostalgic bit of karaoke, she got Kate Winslet to join, too. Naturally, I. Am. Here. For. It.
For those who may have forgotten the movie moment this entire sing-along hearkens back to, let's take a trip back to 1997. Twenty years ago, in a little film called My Best Friend's Wedding, there was a point in the film when the cast breaks out into a spontaneous rendition of "I Say A Little Prayer." It was a glorious, iconic, and perfect bit of rom-com goofiness. Now, all these years later, it's being re-created at fancy galas with famous movie stars.
According to Entertainment Weekly, Cruz, Roberts, and Winslet were all in attendance at the Lancôme Stars & Wonders gala when the blessed event happened. At one point, the house band started playing "I Say A Little Prayer For You." Quite literally not missing a beat, Cruz began to record a video of her jamming out to the song. She was good enough to show everyone getting up out of their chairs and dancing along. The actor shimmied her way over to Roberts' table. You can see in the video she is bopping along, happily singing, and reveling in the moment.
Before Cruz got to Roberts, she was singing along with Winslet, who appeared to be standing on her chair (yes, her chair) as the band rocked out. All three women somehow managed to make a very upbeat '60s hit even more upbeat with their singalong. For that, I am forever grateful.