4 Ways Queen Elizabeth Subtly Shaded Trump On His State Visit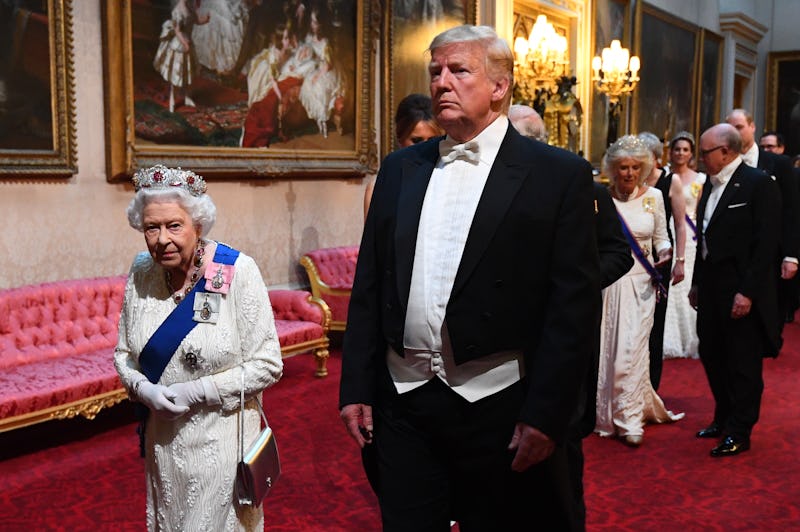 WPA Pool/Getty Images News/Getty Images
Queen Elizabeth has held her position for decades, which means that she's well-versed in handling a litany of foreign dignitaries and leaders. But, in a multitude of ways, Trump is unlike other U.S. presidents, and some have suggested that she's been signaling a personal distaste for him in a few subtle and different ways. Essentially, people think Queen Elizabeth shaded Trump, largely using symbolism and quiet jabs.
Notably, this is not the first time that people have speculated on this subject. The last time Trump visited, many considered whether or not Queen Elizabeth shaded the American president via her selection of brooches. The concept, of course, is not unheard of. There is a storied history of dignitaries and diplomats using their fashion choices to send direct — or sneaky — messages to their peers.
Given the British Royal Family's commitment to good manners, as well as their relatively apolitical position, it's highly unlikely that Queen Elizabeth — or anyone close to her — would ever confirm that she purposely shaded a visiting U.S. president. But, thanks to social media, the people of the internet have been able to follow Trump's UK visit closely — and that includes speculating about how it's actually been going down, behind closed doors.