Pete Davidson Talks About Getting Sober On 'SNL'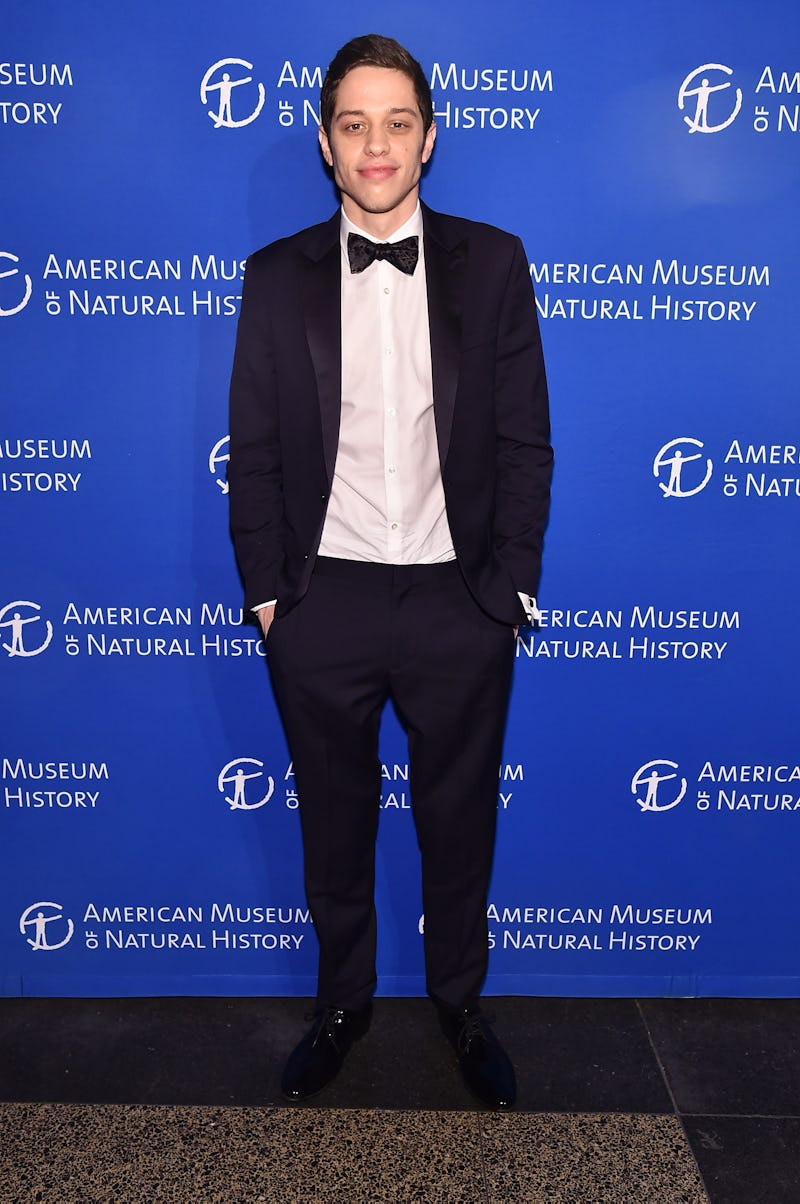 Michael Loccisano/Getty Images Entertainment/Getty Images
Last week, Saturday Night Live cast member Pete Davidson made a touching Instagram post in which he said he is sober for the first time in eight years. On March 11, Pete Davidson returned to SNL and discussed getting sober during "Weekend Update." Just like in his March 7 Instagram post, the actor candidly discussed his newfound sobriety while he appeared in his segment "First Impressions," in which he talked about defenders of President Donald Trump, including Speaker of the House Paul Ryan. "People have been asking me for years to quit drugs and get sober and now that I have, they call me unfunny and boring," Davidson said during the segment. "But now I have dreams again and wake up with" some, ahem, improved sexual health.
While addiction itself is no laughing matter, it was great to see Davidson be comfortable with publicly sharing some of his humorous thoughts about his recovery process. In his Instagram post, Davidson said, "I quit drugs and am happy and sober for the first time in 8 years. It wasn't easy, but I got a great girl, great friends and I consider myself a lucky man." He continued with an upbeat message: "Remember to never give up hope because sometimes that's all we got. We are a family and I appreciate all your love and support. It's nice to be back in action." And that last statement was a clue that Davidson would be returning to SNL this week.
Shortly after his appearance on SNL and "Weekend Update," Davidson posted two photos from his big return to the show. The first photo shows him at the "Weekend Update" desk next to a photo of Paul Ryan and Davidson declares in the caption, "It's good to be back."
The second photo is a simple black and white snap from the same segment, but this time, the photo only features Davidson and he's smiling. "I'm all smiles," he wrote in the caption, clearly happy to be back on the show.
It's definitely good to have Davidson back on SNL.