Peter Is Open To Being The Bachelor, So Better Keep Your Hopes Up Just In Case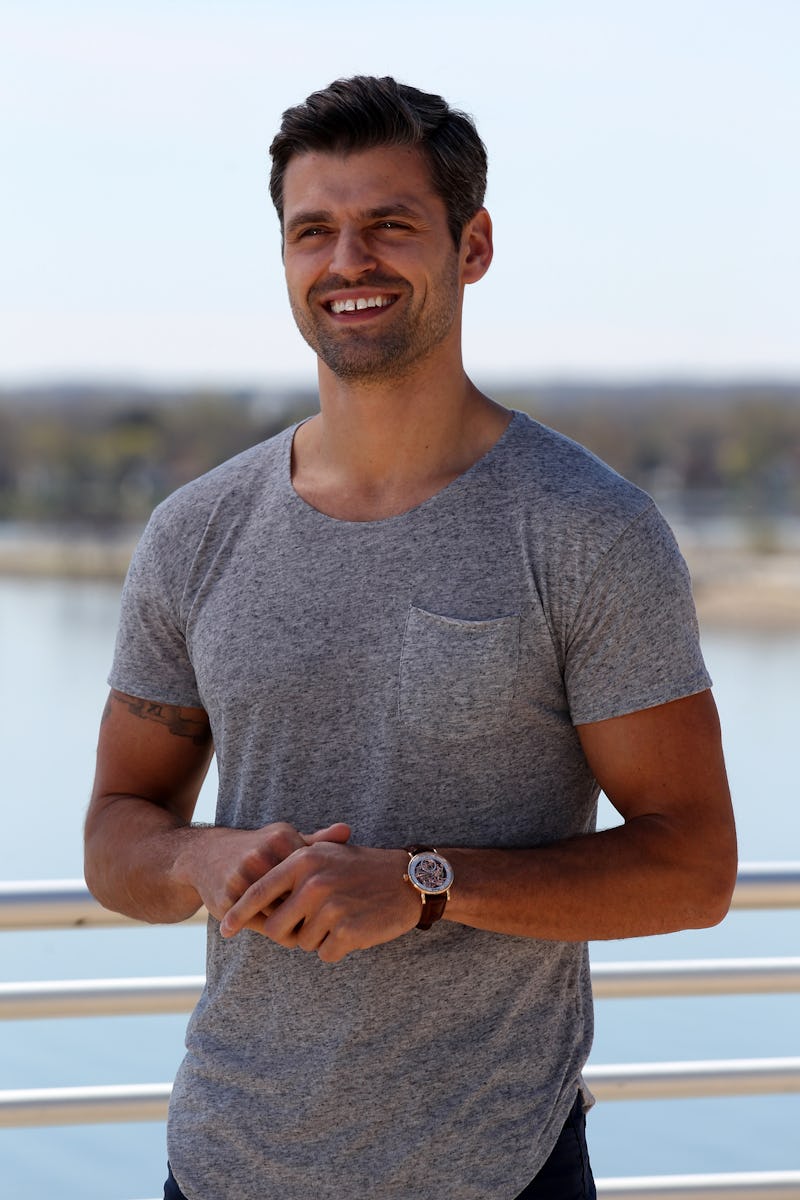 ABC/George Burns
Bachelor Nation let out a collective cry when it was announced last week that Bachelorette runner-up Peter Kraus would not be the Bachelor. But there is good news for #TeamPeter fans because there is a chance we could see him handing out roses sometime in the not-so-near future. In a recent interview with Entertainment Tonight, Peter opened up about the reasons he isn't the next Bachelor, the "emotional toll" that his breakup with Rachel on The Bachelorette put him through, and the possibility of him being the Bachelor down the road.
It came as a shock when Arie Luyendyk Jr. was announced as the next Bachelor after being five years removed from the reality franchise, but one of the most surprising things about the announcement wasn't the show's ultimate choice, but the fact that it wasn't Peter. Peter explained to ET his reasoning behind not being the next Bachelor, and his thoughtful and real response will make you fall in love with him all over again:
"It was such an emotional roller coaster. I didn't feel like I had enough time to process the season and After the Final Rose, and where I was at in my own life at the time," Kraus said. "I needed more time for clarity. I'm the type of person who needs maybe too much time to process things when it comes to life and love...when I'm talking about my wife and my future, I want to take time to really think about it."
Just because he wasn't ready to hand out roses on this upcoming season of The Bachelor doesn't mean that it will never happen. "If the offer were to come up in the future, I could see myself doing it. It seems like an amazing opportunity," Peter told ET. "At this stage in my life, I'm single, I'm happy, business is good, family is good. I'm ready for the next step again, and if that's what route it took, I'd be OK with that."
Part of the reason why so many people think that Peter would make a good Bachelor is his self-awareness and his emotional side. It was clear to see that on Rachel's season of The Bachelorette that he was emotionally invested and actually there for the right reasons.
He's continued being so genuine in his interviews after competition. He got real with ET and explained how fear was another factor in him not being the next Bachelor.
"I'm constantly reading how awful I am for even considering being the Bachelor, so I let fear kind of guide me. I was afraid of what people would say. I was afraid of what people would think, and I was afraid of not being able to live up to the amazing standards of that position."
When Arie was announced as the Bachelor, Peter took to Instagram to voice all of his feelings about his time in the franchise, so far, and his gratitude towards Rachel and the series for his experience.
Peter's good attitude and open, emotional personality are both indicators of the amazing Bachelor he could be, if the timing is ever right. On top of his statements about being open to the opportunity, he also gave fans more hope for a future with Peter as the rose-giving hunk saying that he doesn't "think it would be hard to take time off," from his job as a personal trainer, which is essential for someone who would need to take a few months off to date 25 women.
Choosing Arie after five years to be the next lead again breaks the mold of recent years where the Bachelor and Bachelorette are chosen from the previous season — earlier this year, Nick Viall also broke the mold when he was chosen — but as a fan I have one request, and I'm speaking directly to the producers now: If Peter is going to be the Bachelor at some point, please don't make us wait half a decade to see it.