Kenya Moore Shares Pics From Her Beachside Wedding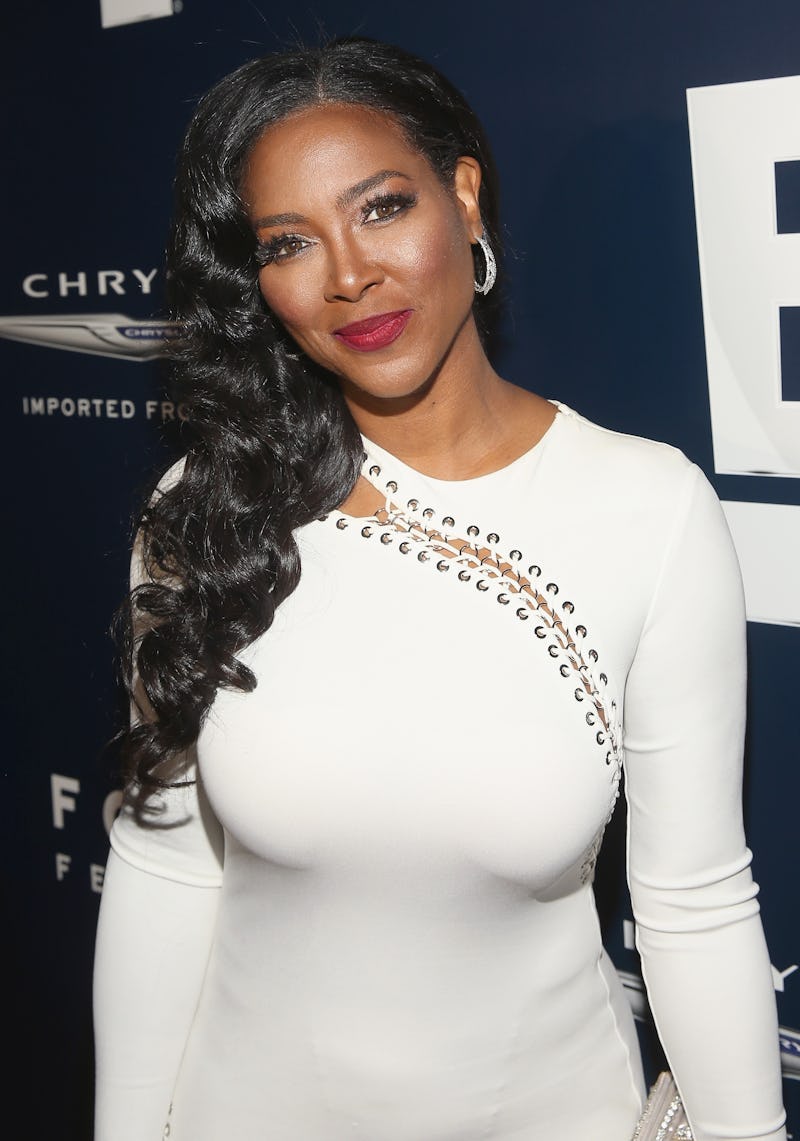 Jesse Grant/Getty Images Entertainment/Getty Images
Talk about life twirling on. Real Housewives of Atlanta star and former Miss USA Kenya Moore surprised us all when she revealed that she'd gotten married during a recent trip to St. Lucia with family and friends. The new season of RHOA hasn't yet begun filming, so I wouldn't expect to see Kenya's wedding on your television any time soon. Fortunately for us fans, though, Kenya has shared pictures from her beachside wedding to Instagram.
A few days ago, on June 15, Kenya confirmed that she'd gotten married with a statement to People. "I'm just ecstatic," she told the outlet, "this man is the love of my life and I'm so happy to begin our lives together as husband and wife."
According to People, Kenya and her husband want to keep his identity private from the public and press. The publication does claim, however, that he's a businessman Kenya met a year ago. The two reportedly began dating a few months later.
Although not much is known about Kenya's new husband, the photos Kenya shared not only show how happy the new couple appears, but her captions have given us a little more information about him and their relationship. For instance, in one of her Instagram posts she says,
"To my husband, Happy Father's Day to you and all the great Dads. We met a year ago but didn't speak again until December. Since we reconnected you have been my everything, my one and only, my heart...I love you."
Sure, Kenya doesn't say it flat-out, but her caption does seem to suggest that her husband is a father. However, I gave my own husband a Father's Day card that I said was from our cat and dog, as we don't yet have children, so maybe I'm reading too much into Kenya's Insta caption.
"A good man is hard to find but true love is even harder," Kenya captioned another picture from her wedding, "I found both."
What a stunning photo. You can't see either Kenya's or her husband's face too clearly, but their body language suggests that the two seem quite happy and in love. And good for Kenya! Her tumultuous relationship shown on this past season of RHOA was difficult to watch, so I'm glad to see she has found happiness.