Kenya Moore's New Husband Is Staying Outside Of The Spotlight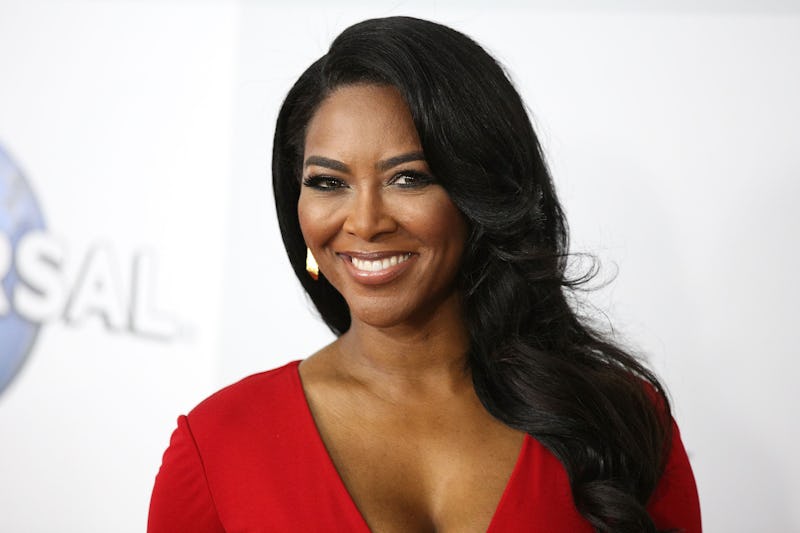 Imeh Akpanudosen/Getty Images Entertainment/Getty Images
In news you definitely weren't expecting, Real Housewives of Atlanta's Kenya Moore got married. As reported by People, the 46-year-old reality star tied the knot last weekend during a trip to St. Lucia with family and friends. But there's just one detail that's missing: who did Kenya Moore marry?
For now, she is keeping the identity of her husband under wraps. According to People, he's a businessman she first met a year ago and began dating a few months later. "I'm just ecstatic," she told the outlet. "This man is the love of my life and I'm so happy to begin our lives together as husband and wife."
For many fans, the announcement comes as a surprise. Last time viewers saw Moore, she'd just ended her tumultuous relationship with Matt Jordan in the midst of RHOA Season 9, and, while she mentioned that she'd moved on with a new boyfriend during the four-part reunion, it wasn't something she flaunted publicly.
Given the nature of the show, it makes sense that Moore would be hesitant to immediately share her husband's name. When your life is broadcast on national television, wanting to hold onto some semblance of privacy seems completely reasonable.
Since Moore is also expected to appear in RHOA's upcoming Season 10, however, that may not last for long, as it might be kind of difficult to keep your husband out of frame when you're being followed around by a horde of cameras.
But, until then, she can enjoy her newfound marital bliss outside of the spotlight. It sounds like she couldn't be happier, and, given all the drama that comes with being on RHOA, it's about time.