These Photos From the Fyre Festival Will Blow Your Mind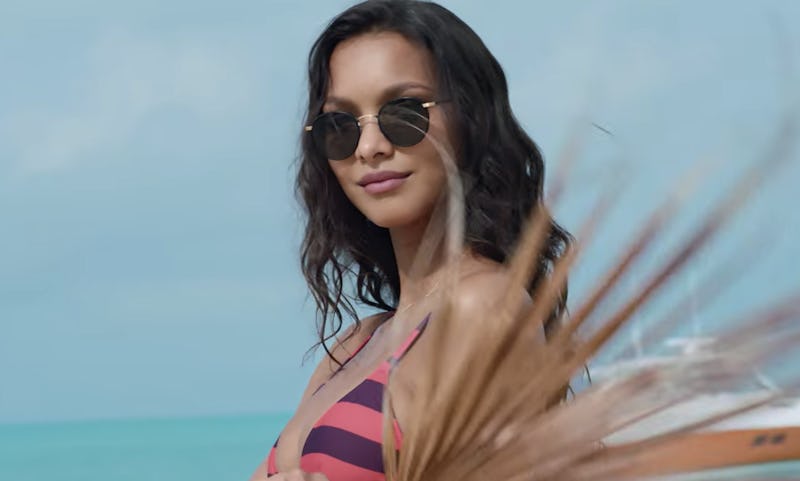 Fyre Festival on YouTube
In the footer of the Fyre Festival's website is the tiny disclaimer of, "The images and renderings of the site are conceptual — the actual site layout may vary." Yet no one who bought tickets to this luxury concert experience seems to have have been prepared for just how different the Fyre Festival would really be. Photos of the Fyre Festival on social media show that what was promised to be two weekends of hanging out on yachts and partying on a private island instead has apparently unsuitable accommodations, and attendees are now trying to leave as quickly as they can.
Friday morning, on the festival's social media, the following statement was issued:
"Due to unforeseen and extenuating circumstances, Fyre Festival has been fully postponed. After assessing the situation this morning and looking at best options for our guests, we cannot move forward as we hoped we could. At this time, we are working tirelessly to get flights scheduled and get all travelers home safely."
UPDATE: Friday afternoon, Ja Rule released a statement about the events on his Twitter account. "I truly apologize as this is NOT MY FAULT," he wrote. "But I'm taking responsibility and I'm deeply sorry to everyone who was inconvenienced by this."
EARLIER: The Fyre Festival was supposed to be a VIP experience for everyone in attendance. Ja Rule created the event with entrepreneur Billy McFarland and prices ranged from $450 a day to $12,780 total. (You could also choose to stay on a yacht for prices ranging from a $59,995 to $104,995.) With these hefty price tags came things like exclusive airfare for the festival, villas, and — of course — tickets to the concerts.
Some of the acts that were supposed to be performing at the Fyre Festival were Tyga, Desiigner, Pusha T., Major Lazer, Blink-182, and Disclosure — among many others. But after Blink-182 backed out upon hearing about the conditions at the festival site, the dream of Fyre Festival pretty much came to an end and photos from the event prove why.
Before embarking on seeing what the Fyre Festival really looks like, it's important to be reminded of how the festival was marketed. Fyre Festival's first Instagram posts from Dec. 2016 was a video that features models Hailey Baldwin, Bella Hadid, and Emily Ratajkowski swimming in the gorgeous waters of the Bahamas. It touted the event as "two transformative weekends" and "the best in food, art, music, and adventure."
But no one could have expected just how far the reality was from what was promised.
One attendee, William Finley (a member of the media who founded the website ITB Insider), has been documenting his experience at Fyre Festival and spoke to Billboard about it, saying, "There's no communication on the island."
His live tweeting highlighted things like the handling of luggage:
And the secure lockers:
And the food situation:
If you're wondering what's in those styrofoam containers, another attendee shared this image that shows a meal of slices of bread, some cheese, and a little salad.
Finley's tweets also indicated that the beer had not arrived at the festival yet.
The accommodations, reportedly, are simply tents. "With a mattress on some sort of bed frame," Finley told Billboard. "They're not that uncomfortable but the tents are so poorly made that they'd blow over in a second if there was any wind or rain." Another attendee shared a photo of what those looked like:
The most recent updates on social media have people struggling to leave the island and return home, and it's clear from the Festival's social media channels that every effort is being made to help them.