Photos Of Beyoncé's Twins Will Be Shared When She's Ready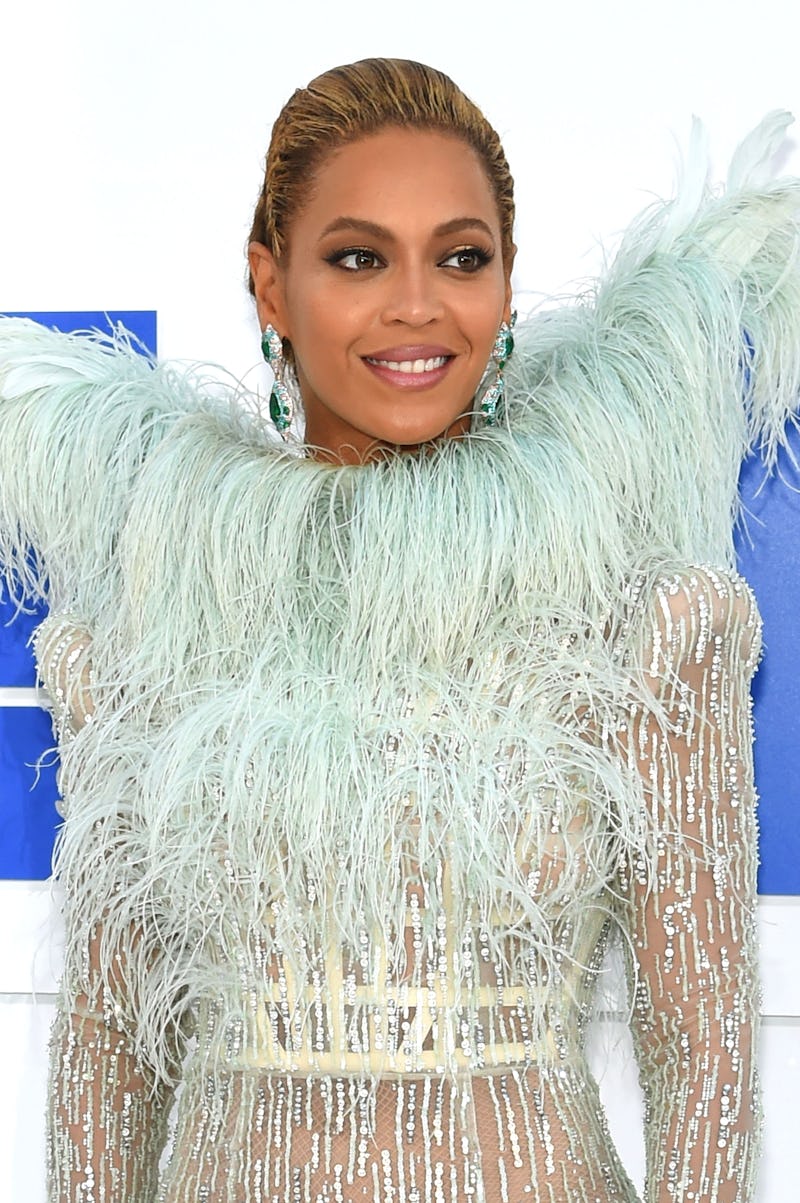 Jamie McCarthy/Getty Images Entertainment/Getty Images
Now that Beyoncé and Jay Z are reportedly once again parents of not one, but two new babies, everyone is probably now anticipating the release of photos of Beyoncé's twins. Well, I hate to be the bearer of bad news, but the chances of the power couple sharing pictures of their latest additions immediately are pretty much slim to none. When it comes to her personal life and her children, Bey isn't one to allow just anyone in. The Lemonade artist will let the world see her twins when she deems it most appropriate.
It shouldn't come as a surprise that photos of her twins will be released on her terms and by Beyoncé herself, rather than by a sneaky paparazzi or through a deal with a magazine or online publication. The 35-year-old musician is someone who prefers to control her narrative. Plus, her private life is something she likes to, well, keep private. Do you remember that time she appeared on The Oprah Winfrey Show in 2008 after she married Jay Z and she wouldn't even open up to Oprah Winfrey about the wedding? Not even Oprah! Granted, Winfrey was the one who suggested Beyoncé keep her personal life private — and that's what she continues to do.
Bey's made it clear from early on that she will share what she wants, when she wants. And very rarely does Beyoncé open up the door inviting her fans inside from all over the world.
When she first gave birth to Blue Ivy, Bey and Jay Z didn't release photos until four weeks later. That's right, it took them an entire month to post images of their newborn. It's understandable why they wouldn't want to show everyone their twins right away. I'm sure they want time to celebrate by themselves and with their loved ones before letting pretty much the entire world see their twins.
If or when she does share images of her twins, the pictures will probably be released on her official website, where Bey posts a lot of her family images. There's also a good chance she'll put one or some on Instagram, like when she announced her pregnancy on the social media outlet.
It depends on the celebrity, but some like to share images of their babies right away, whereas others choose to wait awhile. Take Kim Kardashian and Kanye West. One might think they would post baby pictures ASAP, but they didn't do that with North and Saint West.
After the Keeping Up With the Kardashians star gave birth to North West, she shared the first image of North over one month later. North was born on June 15, 2013 and West showed her first picture during Kris Jenner's now-canceled talk show on August 23, 2013. As for Saint, he was born on Dec. 5, 2015 and Kardashian posted a photo of him on her website on Feb. 22, 2016.
Then, there are people like Chrissy Teigen, who gave birth to Luna Simone Stephens on April 14, 2016 and shared her first photo on Instagram just five days later. There are also some celebrities who haven't shared photos at all, like Ashton Kutcher and Mila Kunis, and that is their right as parents. So, if you have to wait awhile to see pictures of Bey and Jay Z's twins, don't complain, because you should just feel lucky that they're sharing photos at all... you know, if they end up doing that.