Here Are Some Cute AF Pics Of Dean & His Dog — You're Welcome 'Bach' Fans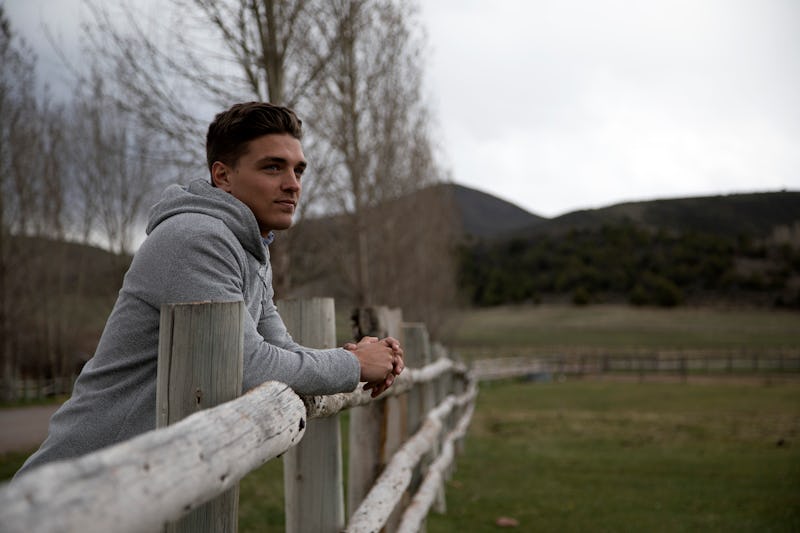 Josh Vertucci/ABC
To say that Dean loves dogs is an adorable understatement. Aside from trying to win over Rachel on The Bachelorette, there's another important woman in Bachelorette contestant Dean's life: his dog Nala — the star of his Instagram and also his heart. So, he mat not have won love on The Bachelorette, but he already has the best kind of love a person can have: your dog's.
Dean was disappointed after he didn't make it to Rachel's final three on the show. However, it's clear he still treasures his experience on The Bachelorette. In an interview with People, Dean said, "I think that Rachel pushed me to open up a lot more than anyone else has done before." Dean may have been sent home after the hometown visits, but he was going home to Nala, which is definitely a plus.
Any dog lover will agree that dogs make the best companions after a breakup, and Nala is no exception. She seems to be there for all of Dean's big moments whether it's watching The Bachelorette for moral support, being his travel buddy, or just being her usual cute self.
Of course, Nala is really the star of this relationship and based on Dean's pictures of her, she makes it really easy to love her. Aside from being Dean's "little nugget," here are a few more fun details about this cute pup: