Jessica Chastain & Gian Luca Are A Dream Couple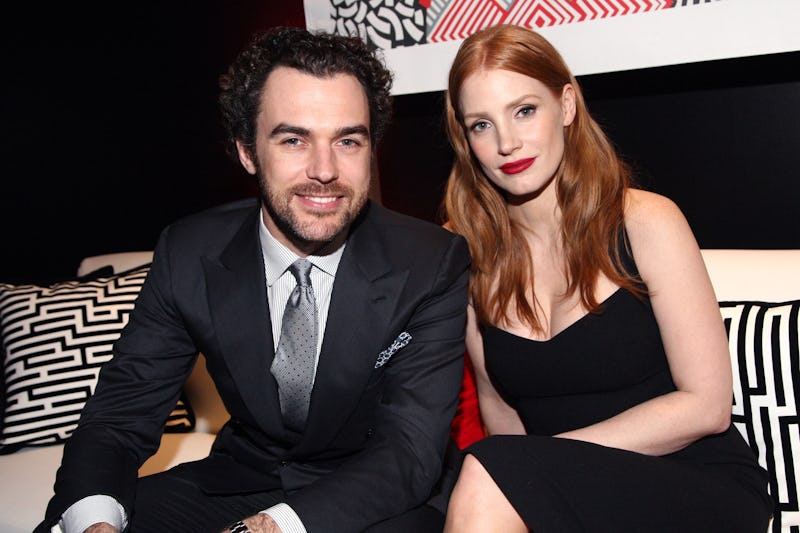 Tommaso Boddi/Getty Images Entertainment/Getty Images
If you're looking for the definition of a power couple, look no further than Jessica Chastain and Gian Luca Passi de Preposulo. Chastain has been on fire the past several years and has starred in interesting and challenging roles in films like Zero Dark Thirty, Interstellar, and the upcoming The Zookeeper's Wife. Passi doesn't work in Hollywood, but he is part of an Italian noble family. That's right, he's an actual count, but he also has a career outside of being royal. He's a fashion executive whose worked at Armani and Moncler. Just to recap — she's an Oscar-nominated actor, he's Italian royalty and a business magnate. Hard to compete with those relationship stats. To top it all off, both Chastain and Passi are both ridiculously attractive, and have a habit of stepping out together in fashionable clothing. If you love to feel jealous, here are some photos of Chastain and Passi that prove they are a dream couple.
Chastain and Passi have been together for over four years, so there are plenty of pics to choose from. The two appear on vacation, the red carpet, and Instagram often, a sign of just how much these two love each other's company. Chastain in particular posts plenty of beautiful pics on the 'gram that will make you seriously envious. (Beautiful views and beautiful people in a beautiful relationship? Not fair.) While Chastain and Passi both have busy lifestyles, they have made the time for each other over the years. Here are some of the pics to prove it.
On V-Day, Chastain posted this pic of the couple looking at each other lovingly. It is captioned, "💖Some things are worth the wait💖 @preposulo #happyvalentinesday". The two are standing by a river with some amazing architecture in the background, but they mostly seem dazzled by each other.
This wasn't the first time the two were snapped in front of a beautiful view. On Passi's birthday, Chastain shared another snap together:
Once again, even with the flowered cliffs and oceanside views, these two only have eyes for each other. Since Passi is European, the couple often travels to see each other. As a result there are many pictures of them enjoying glamorous moments abroad.
Chastain captioned this snap over dinner, "Such a beautiful thing to have many families #love". These two have a strong bond no matter where in the world they are.
Of course, it's not just on vacation that these two bring the style. Their red carpet looks are almost always a showstopper. Since Chastain keeps busy as an actor, they often attend premieres hand in hand. Here they are stepping out onto one of Chastain's many in chic embroidery and a neat tuxedo:
Of course, if she gets cold on the red carpet, Passi has her covered (but, actually):
It's so sweet that Passi is such a thoughtful boyfriend, but it doesn't hurt to lend out your suit jacket when you have on such a snazzy shirt on underneath.
And this wasn't the only time someone snapped these two having an adorable moment on the carpet:
In a candid moment, Chastain rested her head on Passi's shoulder. It's the little things that show how crazy this couple is for each other. Like how even in a crowd or at an award ceremony, they still seem like the only people in the room to each other.
However, even when they're not on the red carpet, the couple loves to find time to be silly with friends. Chastain often posts pics and vids of them hanging with her pals.
Here they are doing an Anticipating Food Dance, something every couple should know how to do. Chastain captioned the vid "Oh it is on #likedonkeykong".
If anyone was doubting that Jessica Chastain and Gian Luca Passi de Preposulo were a power couple, these pics surely proved them wrong. No matter what the occasion, these two are ready to appear as their stunning and successful selves. If the pics are any sign, these two have many glamorous and loving years ahead of them.