Selena Gomez & The Weeknd Are The 2017 Met Gala's Cutest Couple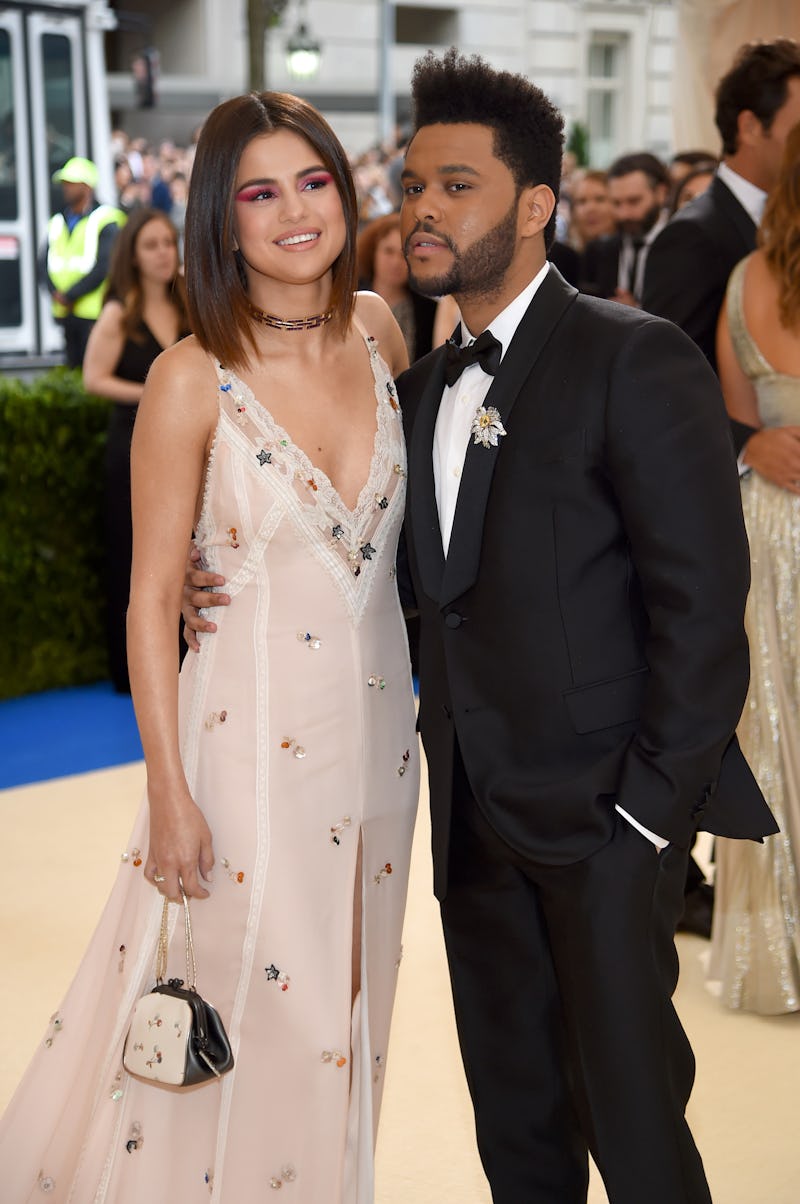 Dimitrios Kambouris/Getty Images Entertainment/Getty Images
There's nothing quite like the first Monday in May and the annual Met Costume Institute gala, and the 2017 Met Gala certainly hasn't disappointed so far. Fans who were hoping to see some of their favorite celebs rocking avant-garde looks and taking more risks than usual on the red carpet were definitely rewarded. Selena Gomez and the Weeknd fans pretty much lost their collective minds when the couple made their first red carpet appearance on the Met Gala red (technically blue) carpet Monday.
Considering the 2017 Costume Institute exhibit honors Comme des Garçons designer Rei Kawakubo and her work at the avant-garde Japanese label, I'm not surprised people took the dress code seriously and stepped outside of the fashion box. Katy Perry's Met Gala dress might have stolen the show for the most interesting look of the night, but I'm loving Gomez and the Weeknd's more toned down looks.
So what did music's latest power couple wear on the red carpet? Gomez sported a surprisingly simple blush-colored Coach gown. The beauty is all in the details — from the delicate crystal-looking patches to the thigh-high slit to her sleek hair and bright pink eyeshadow, it was a completely gorgeous look. The Weeknd looked dapper next to Gomez in a classic black tux with a boutonniere that perfectly coordinated with her dress.
I mean, how chic do they look?
Gomez looks radiant.
They even look great from the back. Twitter pretty much lost its mind over how adorable the couple was.
I mean, how cute are they?
That hug!
Twitter was definitely loving this new power couple.
Just look how regal they look!
And I mean, this is one of the cutest things I've ever seen.
I've got to agree with this one. Of course, the internet couldn't resist pulling up the Weeknd's appearance from last year's red carpet.
Either way, I'm loving this new power couple.