15 Photos Of Marla Maples & Tiffany That Show They've Always Been Super Close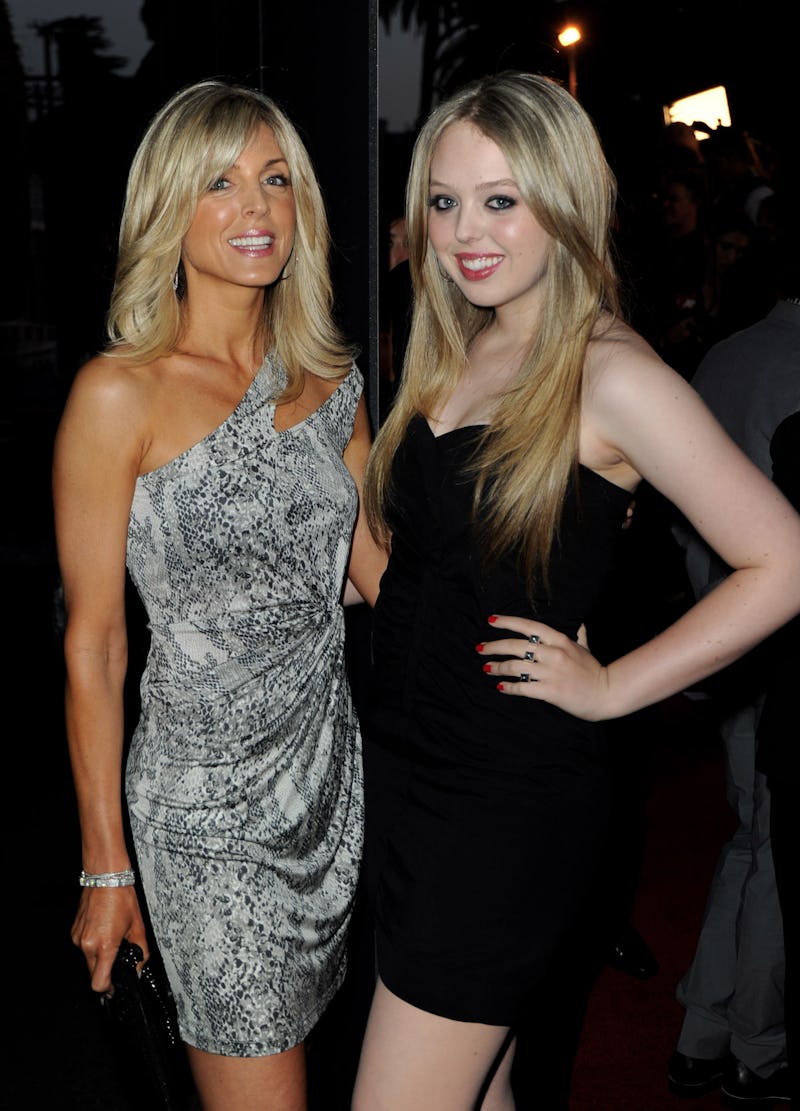 Kevin Winter/Getty Images Entertainment/Getty Images
These days it can be difficult to keep your name out of the news if you're a Trump. Yet photos of Tiffany Trump and mom Marla Maples show the two have always enjoyed life outside the chaos that often surrounds the Trump family.
According to W magazine, Tiffany, in contrast with many of the president's other children, "has continued to live life like she's just any other daughter from the second marriage of any other billionaire real estate developer in town" despite the series of controversies that have engulfed her father's presidency. That is to say, she remains largely unaffected by what her father does in Washington, D.C.
But perhaps Tiffany's ability to distance herself from the Trump White House (she's opted for law school instead of a job within the Trump administration, like big sister Ivanka, or the family business, like brothers Don Jr. and Eric) stems from the physical distance put between her and the rest of the Trump clan during her childhood? Unlike her older half-siblings, who, according to Vanity Fair grew up only an elevator ride away from their father in Trump Tower, Tiffany was raised by Maples in California.
"Raising Tiffany in California, I think, was important," Maples said during a December appearance on the TODAY show. "I wanted to sort of get away from the spotlight a bit and have the chance to have real good mommy-daughter time where she could discover really who she is."
Indeed, a look through photos of Tiffany and Maples reveals the two are fond of spending "mommy-daughter time" together: