Katharine McPhee's Engagement Ring Is HUGE & Has A Really Deep Meaning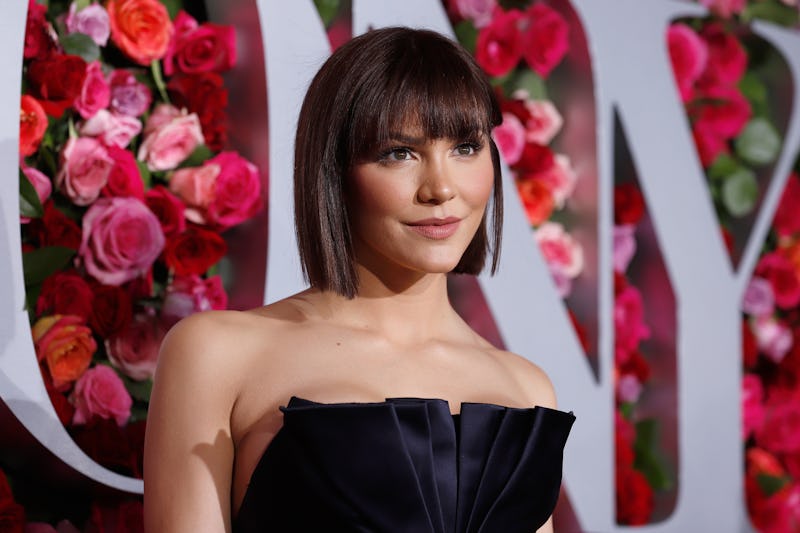 Jemal Countess/Getty Images Entertainment/Getty Images
An engagement ring is not just a gorgeous piece of jewelry that you intend to wear forever. It is inherently meaningful as it is a physical representation of a deep commitment between two people. Singer, actor, and former American Idol contestant Katharine McPhee showed off her brand new engagement ring on her personal Instagram. It was a "Wowza!" moment.
Yes, the emerald cut rock is a straight-up stunner and is some major bling.
But McPhee's extremely personal caption revealed that the rock, given to her by her fiance, David Foster, has a whole other depth of meaning beyond her impending marriage. Break out the Kleenex, because you will very likely be felled by a bout of waterworks once you process the pure beauty and sheer sweetness of the sentiment.
In the post, McPhee lamented the recent death of her father, Daniel McPhee. She shared that the ring was the last thing she showed her father and that it now represents one of their final conversations. How incredibly impactful and beautiful — it's a tie that binds.
McPhee acknowledged how tough it was to lose her father but also confirmed that he supported her upcoming wedding. She wrote, "My dad was so happy for me. My ring was the last thing I showed my dad before he passed and makes me smile when I look at this as a reminder of our last conversation."
Indeed, that is some ring. The diamond is massive and takes up most of the real estate above her knuckle. It leaves us wondering how it'll be able to share space with her eventual wedding band. But most importantly, McPhee will think of her dad every time she admires it.
The Waitress star, who had to take a temporary leave from the Broadway production in which she is starring in order to tend to her family situation, further contextualized her state of mind and what the ring means to her in the post. It is hardly "just an accessory."
She wrote, "And now I'm ready to share with all of you what has been my sunshine amongst this painful loss. My love wisely said to me the other day that 'death is the only thing that is 100 percent inevitable and the thing we are least prepared for.' So today we're celebrating life and not forgetting love."
It's totally OK to take a pause and get a bit emotional over what McPhee wrote. Her ring is a symbol of the love that helped her navigate an incredibly difficult period in her life. She wasn't showing off her bling for her followers; rather, she was encapsulating its meaning.
This sampling of comments from the post are similar to what most of the singer's fans have been posting and saying. They offer condolences for the loss of her father while marveling at the ring.
The engagement ring can always act as the connective tissue between McPhee's past and her future. That makes it more beautiful than the cut, the shape, or the preciousness of the gem.