The 6 Books You Need To Know About This Week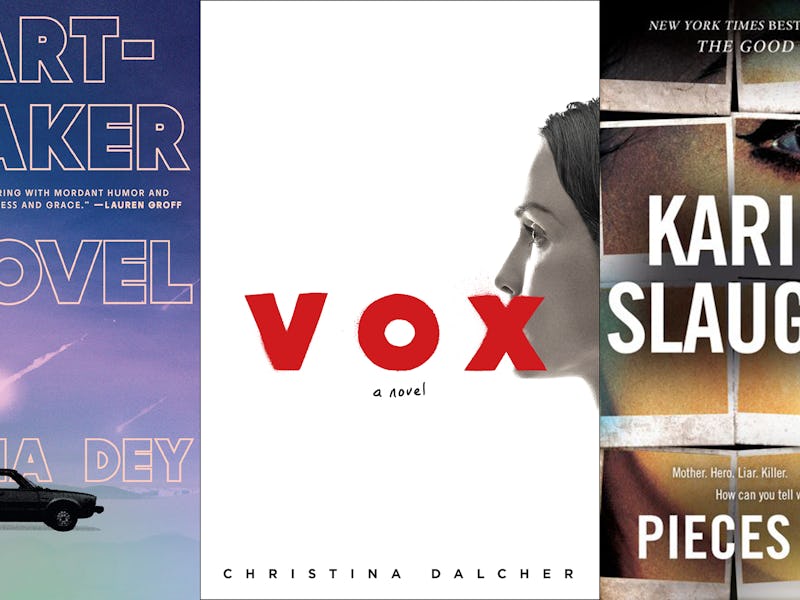 If you — like me — have been streaming To All The Boys I've Loved Before on repeat, your brain is probably pleasantly occupied with thoughts of love letters, young romance, and satin bomber jackets. Alas, the world is not all cherry cokes and chocolate milkshakes, and it might be time to temporarily set aside your fantasies of Peter Kavinsky and pick up a book to read. Luckily, you can just read the book upon which the movie is based (plus it's two sequels: P.S. I Still Love You and Always and Forever, Lara Jean) or one of these six new releases, all out this week.
I am sorry to say that the books below will not all give you the same feel-good vibes as Jenny Han's romance. They include a dystopian thriller from Christina Dalcher that's already drawing comparisons to The Handmaid's Tale, a new Karin Slaughter thriller about a mother and daughter whose bond is shattered by a violent secret, a graphic novel from Kate Gavino about growing up as a Catholic Filipino girl in Texas, and an analysis by Anne Boyd Rioux of the history and legacy of Little Women.
Whatever your mood, there's a new book for you this week — and all of the ones I've recommended below are written by women. Happy reading: