Idris Elba's £850 Doll Is, Quite Frankly, Very Rude To The Sexiest Man Alive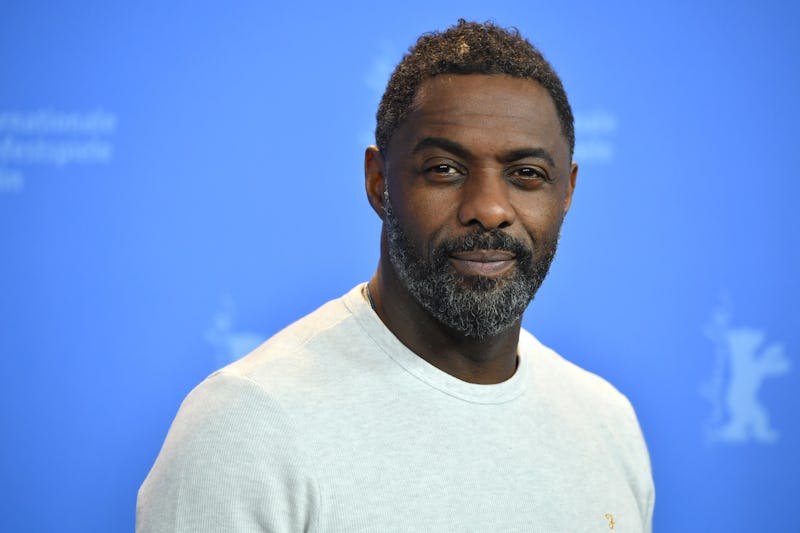 Alexander Koerner/Getty Images Entertainment/Getty Images
I rejoiced when I found out that Idris Elba, the James Bond of my heart, was rightfully voted People's Sexiest Man Alive this year. People celebrated in their own ways: some posted on social media, others rewatched Luther and others... others bought a terrifying Idris Elba doll. It turns out that an English company called Emperis created a doll modelled after the Thor actor and oh boy, it's rough.
The Elba doll, which costs an eye-watering £850 according to the Daily Mail, has recently been dragged online and TBH I don't think it's going to be winning any Sexiest Doll Alive awards any time soon.
It first came to the internet's attention when a Twitter user called @courtdanee2 posted a side by side photo of Elba and the doll, captioning it, "This doll supposed to be Idris? Somebody getting fired."
From there, the tweet quickly exploded and went viral: resulting in over 38,000 likes and 12,000 retweets at the time this piece was written. It also snagged its very own place in the Twitter hall of fame as it now has its own dedicated Moment, which chronicles the doll's meteoric rise to fame.
Never one to be slow on the uptake, the Twittersphere responded by pitching in with who they thought the doll actually looked like. From "black professor Snape" to RuPaul out of drag or a "black mr. bean" they didn't hold their punches and though I feel bad — I'm honestly in stitches.
Others also pointed out that the doll does actually look like another actor: Weeds' Romany Malco. It didn't take long before Malco was alerted to the doll and he actually responded.
He tweeted out a picture of the doll and adding, "I cannot compete with the internet today! Ya'll win!"
Twitter users also said that the doll looked more like JAG's Montel Williams. Williams also responded by sharing the Twitter moment and wrote, "Ok, so I guess I have a doll now".
He also responded to another Twitter user and said, "I'm just trying to figure out why anyone would buy this?" I've reached out to Idris Elba's team to see if the actor has any thoughts on his "likeness" and I'll let you know if they say anything back. Honestly, I secretly hope he bought one of his own and puts it up next to that Golden Globe he won for Luther.
If you wanted to grab your own piece of internet meme history, sadly the doll has actually disappeared from Emperis' website and all its social media. They've also set their Instagram account to private, which makes me kind of sad because I hope people aren't harassing the poor team. They just wanted to make a doll, guys. Emperis released the following statement to Bustle:
"Here at Emperis Doll we pride ourselves on individually designing and crafting a high end fashion art doll. Back in May 2018 we had been commissioned by a group of 15 individuals to produce a Doll inspired by Mr Idris Elba (Idris was not involved or affiliated with the making of the doll) and were recently able to release a prototype Doll containing some of Mr Elba's features and characteristics to the group for discussion and consultation before being finally produced. This Doll is an exclusive commission limited to 15. We have been quite surprised by the sudden burst of publicity around this Doll and our work. We would like to thank everyone for their interest in our work and more information about our latest work can be obtained from our website."
The Elba dolls apparently sold pretty well according to Emperis' Facebook and they said via The Independent that there were "only a few of the 17-inch dolls remaining". They also added that they were handcrafted to give the doll a "flesh-like feel". And to that I say: no thank you.
Emperis may have dropped the ball on this Elba creation, however their previous forays into celeb-themed models haven't gone nearly as badly. In fact, they recently created a pretty spot on Freddie Mercury doll (complete with chest hair) and nailed their recent Cher doll which has cheekbones for days.
£850 for a doll is a pretty steep price, but if I was Elba and had money to burn — I'd buy one immediately. If he's ever in danger of getting too big for his britches, all he has to do is take a good hard look at the doll and remember: someone out there thinks he looks like the bad guy from Aladdin.