People Are Sharing "Pray For Las Vegas" Tributes Online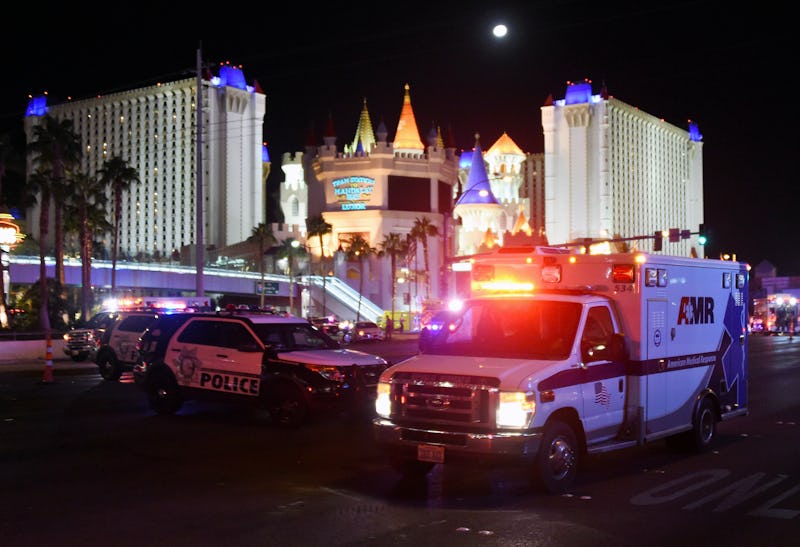 Ethan Miller/Getty Images News/Getty Images
A mass shooting has left more than 50 people dead and 200 people injured on the Las Vegas Strip Sunday night, once more shaking the battered nation to its core. Americans are coming together online to support one another in the wake of his tragedy — Pray for Vegas memes and tributes are all over social media, and here are a few of the most moving if you want to publicly share your condolences.
The shooting occurred at the Route 91 Harvest Festival just as the event was wrapping up on Sunday. Country singer Jason Aldean was performing when the shooter shot at the crowd with a high-capacity rifle.
"People kept dropping and dropping," eyewitness Meghan Kearny told MSNBC. "People were getting shot one foot away from us. People were trying to save their friends. There were gunshots everywhere. Helping them would've meant that we got shot, too."
The updated death toll on Monday morning makes this the deadliest mass shooting in modern American history. The Pulse nightclub shooting last June left 49 people dead.
The shooting is all the more tragic because Americans have seen this kind of ultimately senseless violence time and time again. The country has been through this so many times, and nothing ever seems to change.