Prince Harry & Meghan Markle Take A Big Step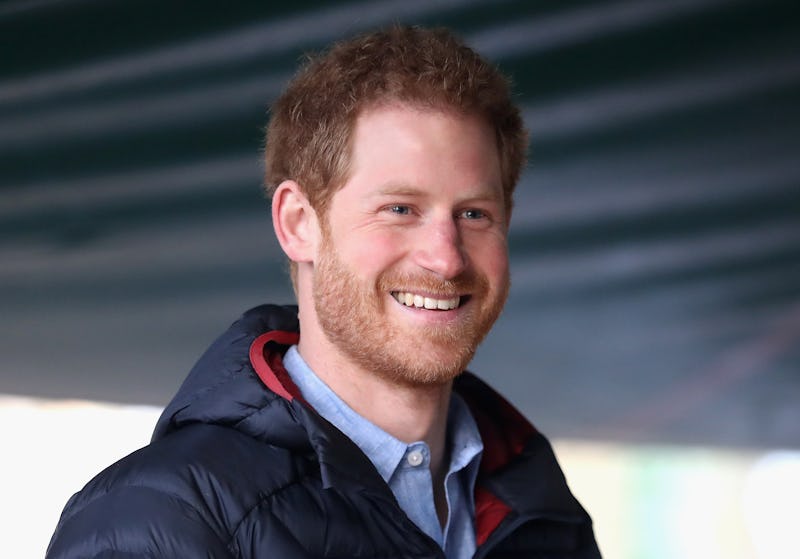 Chris Jackson/Getty Images Entertainment/Getty Images
This royal relationship doesn't seem to be slowing down anytime soon. In new photos obtained by The Sun, Prince Harry and Meghan Markle hold hands after having dinner in London. According to the tabloid, this is the first time they've been publicly spotted hand-in-hand. It sure seems like they aren't keeping their relationship as private as they did when romance rumors began circulating.
The night their hand holding was captured, The Sun reports the couple dined at West London's Soho House, where the two first met last year. An "onlooker" dished, "They tried to keep as low-key as possible and were sitting in a small snug area of the restaurant." The insider added, "But it wasn't a private area and they were happy to be seen. Gary Lineker [an English soccer star] and a whole host of the Made In Chelsea [a British reality show] cast were also there, but they only had eyes for each other."
If you ask "pals" who allegedly know a thing or two about Markle and Harry's relationship, they told The Sun that the Suits star has "virtually moved in" to her boyfriend's Kensington Palace cottage. A supposed "friend" said, "Meg is not filming in Toronto at the moment so she is free to spend all her time with Harry."
Seeing as the TV star and the prince are supposedly attached at the hip, that just might mean things are getting super serious and fast. Not only did a so-called friend tell The Sun that these two are "practically living together," but a royal wedding might seriously be around the corner. "I can see them engaged by spring," the source said. "I know that sounds a bit crazily soon, but he's head over heels and they can't bear to be apart."
Apparently, the insider also said about Markle, "She's said she's ready to give up acting and move to London. He wants to start a family and so does she."
Besides Harry defending his relationship with Markle and confirming their relationship in November 2016, neither of them have given details about their romance. Though, that doesn't mean her on-screen love interest isn't staying quiet. While chatting with E! News Wednesday, Suits' Patrick J. Adams said he's "super excited" for Markle's newfound love. "As you can imagine, it is a massive deal, obviously, if you hadn't noticed," he said about recognizing just how intense it must be to date someone from the royal family. He continued,
"I didn't wanna get involved. I just wanted to say, 'I love you, I support you, I hope you're happy. You seem really happy' and if she ever needed anybody to talk to in the madness — 'cause it is madness, it's madness what the world puts somebody through when they're going through this process."
Adams also revealed that Markle is designed to handle this type of public relationship and said, "But if there's anyone in the world who is designed to be able to deal with it and deal with it professionally, it's Meghan Markle." As for a royal wedding, Adams commented, "I had not heard that that could be in the future but I have no idea what's involved." He then said, "What do you have to wear to a royal wedding? There's gonna be a lot of hats involved."
However serious Markle and Harry are, their hand holding is causing quite the stir. Maybe next time their hands are being discussed it will have something to do with a ring on a particular finger.