Princess Diana Stopped Wearing Chanel For This Reason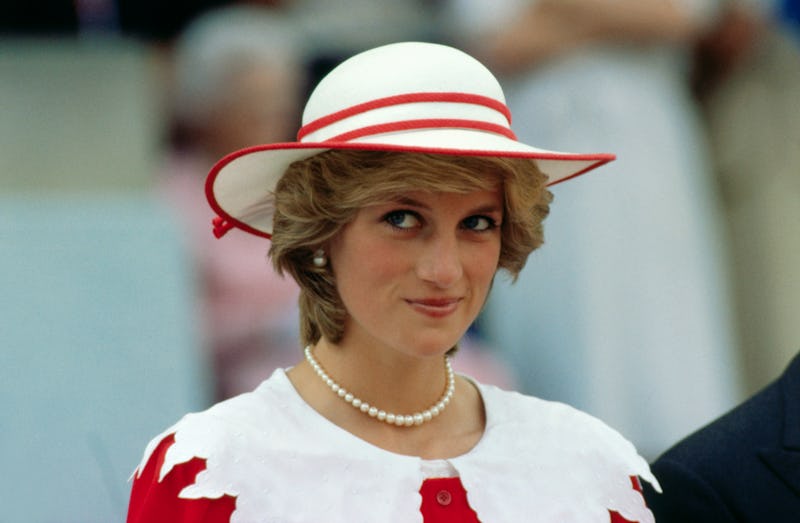 Bettmann/Bettmann/Getty Images
After her marriage to Prince Charles, Princess Diana mixed Chanel into her wardrobe on the regular. And you can't blame her: The fashion house's tailored tweed suiting and outerwear were the perfect sophisticated pieces to wear for Princess Diana to stay in line with the royal dress code. They allowed her to stand out in a crowd, while still dressing appropriately for the event and aptly representing her royal family.
But her relationship to the brand changed once divorced. After the dissolution of her marriage to Prince Charles, Princess Diana decided that she would no longer be seen wearing anything from the House of Chanel again. Why, you ask? It all had to do with the logo.
Designer Jayson Brundson recounts a conversation that he had with Princess Diana while she was in Australia, sharing: "I found a pair of Chanel shoes, and I said, 'well these would look great with the Versace' and she said 'no, I can't wear linked Cs, the double C.'" When asked why, the Princess reportedly explained, "It's Camilla and Charles." He clarified to the publication, however, "I don't think she had anything against Chanel, I mean few women do, but I think it was about the linked Cs and what it could stand for."
That said, Princess Diana did rock some classic Chanel looks during her tenure as a royal. Ahead, find the best Chanel moments for the late Princess and forever style icon and why you'll love them so.