'Project Runway All Stars' Contestant Chris March Is Seeking Donations for His Recovery From A Devastating Accident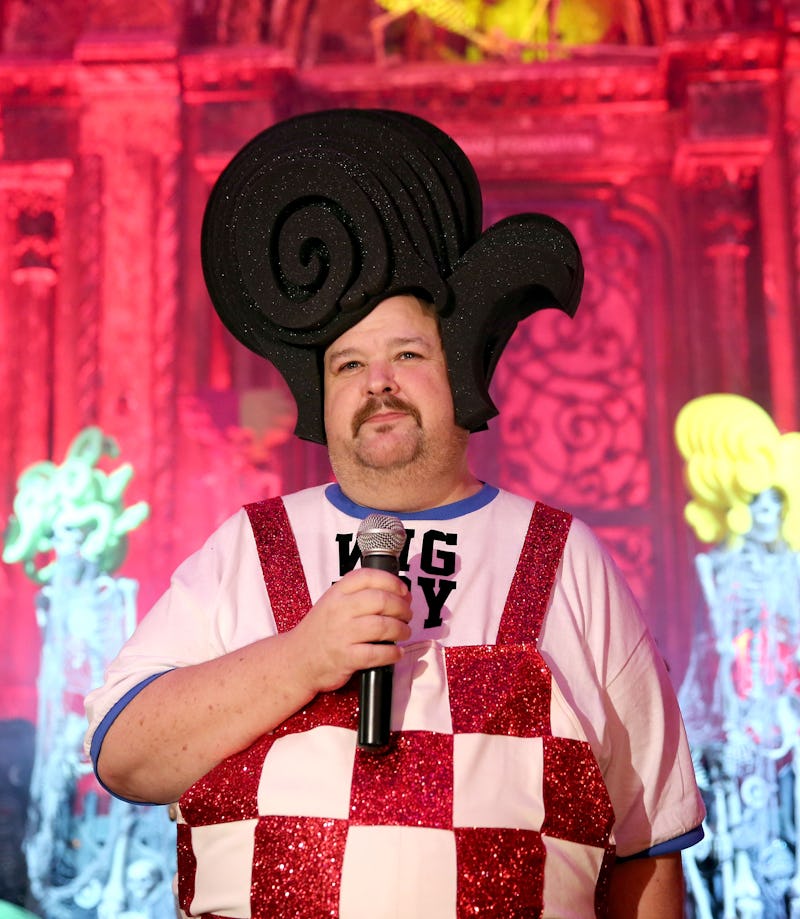 Neilson Barnard/Getty Images Entertainment/Getty Images
On Monday, March 19, E! News reported that Project Runway contestant Chris March survived a devastating accident in June 2017 and his continued recovery needs help from his fans. According to E! News, people close to the acclaimed fashion and costume designer created a GoFundMe on Monday to help raise money for March's extensive medical treatment, revealing the extent of his health battle. The campaign does not mention the exact nature of March's accident, only that it took place last June and that he is still recovering in the hospital.
According to the GoFundMe campaign page, March "suffered a debilitating accident" last summer that led him to be put into a medically induced coma for several weeks. "Thanks to the miracle of modern science he has pulled through, but is still in a very fragile state," the campaign details. "His right arm has been paralyzed and at this moment, has limited use of his hands and legs. In addition, he's dealing with respiratory issues that demand constant care." The GoFundMe is seeking $100,000 in donations, because March's medical expenses are "skyrocketing" and his health insurance has "maxed out." The money would reportedly go to March's need for "continuous physical therapy" so that he could return to his life as well as his medical bills and future expenses.
March is best known for his stints on Project Runway Season 4 and for finishing as the third runner-up on Project Runway All-Star Challenge. He was known on the show for his loud, and frequent laughter, and for some truly gag-worthy looks, like his final runway collection of designs that used actual human hair.
According to the biography on his website, before won over fans with his sweet, funny personality on the reality series, he spent 10 years creating costumes for San Francisco's iconic show Beach Blanket Babylon, the longest running musical theater revue in live-theater history which is particularly well known for its over-the-top headdresses and extravagant costume pieces.
Since the show, March, who is now based in New York, has continued to design costumes for theater and live performances, including for Cirque Du Soleil. He has occasionally appeared on television on the Real Housewives of New York, listed as a friend to cast member Sonja Morgan. He has also created looks for many celebrities, including style icons that don't even need last names like Madonna, Prince and Beyoncé. He also designed Meryl Streep's 2010 Academy Awards gown (in the photo below), which was recognized on several "best dress" lists.
2010 was a big year for the designer. That was also when he came out with I Heart Chris March, his coffee table book filled of pictures of 25 years of his design.
His theatrical style earned his an exclusive Halloween partnership with Target, which included him designing many costume elements sold by the major retail outlet. The deal extended to a line of silly Christmas-accessories that included fake glasses that look like festive mini-wreaths and pairs that had reindeer antlers and a nose attached to square frames.
As of Monday evening the GoFundMe campaign benefitting march has raised a little over $2,500 of its $100,000 goal through the help of 64 participants. Many fans wrote their well wishes for the designer on comments on the page. One such user wrote, "Chris, as a bigger gay man, I felt so out of place but seeing you on Project Runway made me feel happier being the happy goofball I wanted to be. I will do everything I can! Big Hugs and you are my hero!"
The campaign states, "We want Chris March to continue making us giggle with his infectious laugh, incredible outfits , unexpected outrages and most of all his out-of-this-world wigs, all of which make us always feel fabulous!"
Hopefully, the GoFundMe campaign for will help March throughout his recovery.