The Proven Health Benefits Of Going To The Spa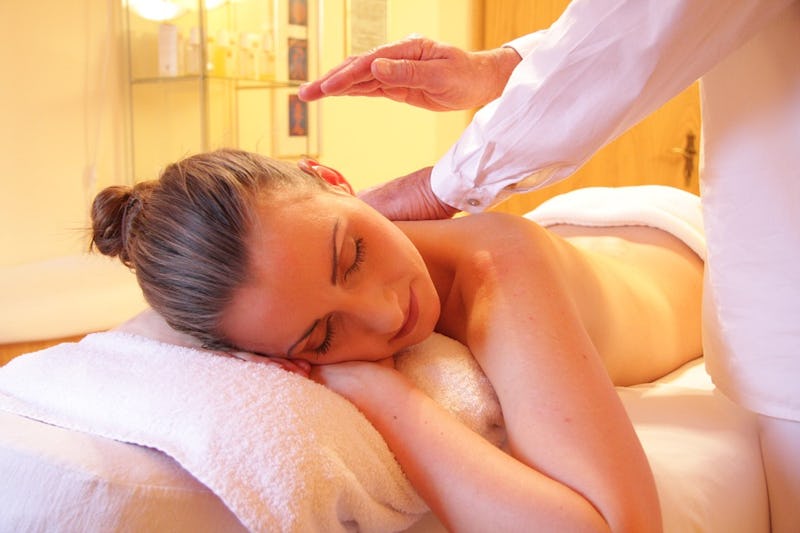 Thinking of treating yourself this winter? The idea is nothing new — spa treatments are one of the oldest of human practices, with everybody from the Romans to the ancient Byzantines building hammams, bathhouses, saunas, and other facilities for communal bathing. The Apostle Andrewwrote in 1113 of the "wondrous" Russian banyas, or saunas, and that's one of the more modern records.
These days, of course, spas have a different role: in many cultures they originated as communal bathing in eras where private plumbing was non-existent or unknown to anybody but the very rich (though, of course going to the spa is still a very privileged activity). And spa-goers these days get the benefit of many different traditions of relaxation mixed in together: the Roman caldarium and frigidarium, Thai massages, Chinese and Greek aromatherapies, and sauna rituals from countless cold places (in the Czech Republic, spas of frothing hot beer are thought to be healthy). But what, if any, are the health benefits of all this historical indulgence?
It turns out that it's not merely a bit of a dunk and a bathe; we show real benefits from the range of treatments available in your standard spa package (massages, saunas, essential oil treatments, and other such practices). While the days of cleansing yourself of a layer of olive oil using a strigil are long since gone, it's not all buried in the mists of time. Thanks to modern science, we now know that the benefits of modern-day spa treatments are often pretty helpful. Here's how and why.