This Escape Room Challenge Is Perfect For HP Fans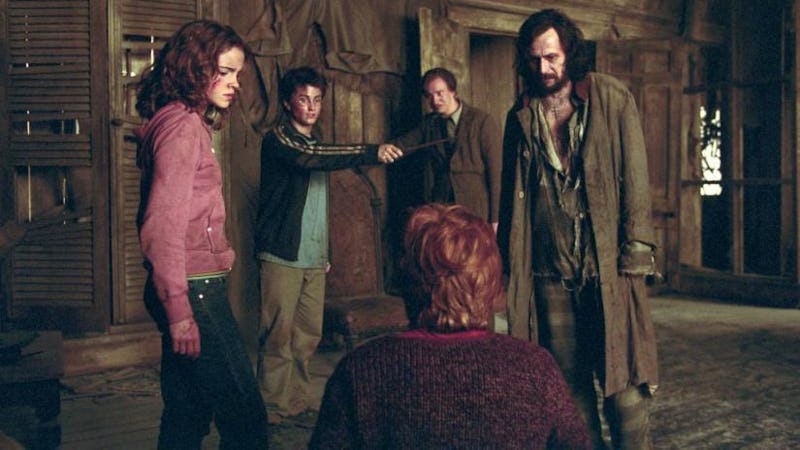 Warner Bros.
If you are on a mission to live your best Muggle life, you have to put this Prisoner of Azkaban escape room on your bucket list. The Wizard's Secret at Conshohocken, Pennsylvania's Project Escape challenges eight participants with breaking out of the infamous dark-wizard prison within one hour — a pretty slim time limit, given that Sirius Black had 12 years of waiting to plan his escape.
The story of The Wizard's Secret sounds like it's straight out of Harry Potter. Dark wizards have tricked you into taking their place in the magical prison. Once players have made it past the first task, they will have potions and spells at their disposal. Project Escape warns participants against getting cocky: "Your easiest task will be escaping the cell!"
Project Escape is not the only escape-room venue to host an Azkaban-themed event. The Room Escape in Saskatoon, Saskatchewan previously hosted an hour-long "Azkaban Prison" event for three-to-five players, but the venue is currently closed and is no longer advertising the room on its website.
Tickets to The Wizard's Secret are $29 each. Check Project Escape's website for available dates and times. The Prisoner of Azkaban escape room is open to anyone 12 years of age and older, but minors will require adult supervision during play.