Antoni Porowski's NYC Restaurant Will Reportedly Open In A Classic Spot So Soon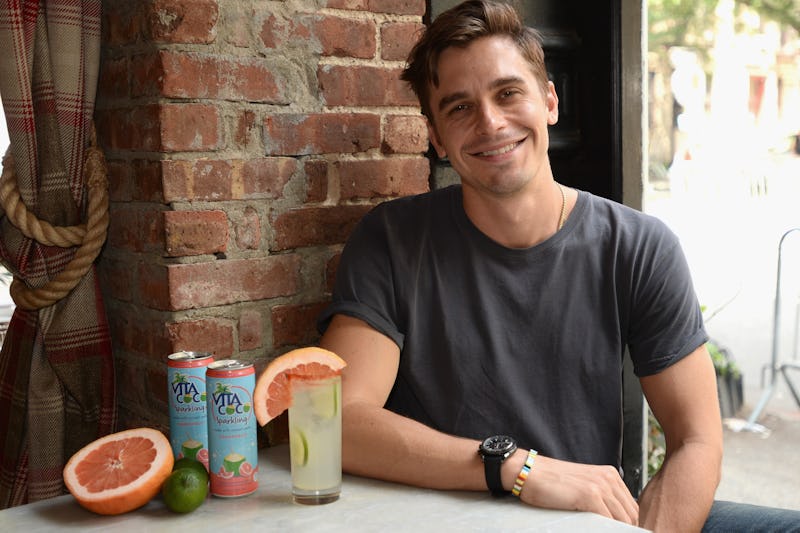 Andrew Toth/Getty Images Entertainment/Getty Images
Queer Eye fans will be thrilled about this news: Antoni Porowski's New York City restaurant will be open in the next few months, according to Eater NY on July 26. The Queer Eye star is taking over the former Village Den, a West Village diner that closed in May, according to Eater. The outlet reported that the restaurant has a proposed opening date in September.
Porowski hasn't said much about Thursday's report, other than sharing the Eater story on Twitter and writing simply, "I guess it's official, then?" seemingly confirming the news. Eater reports that Porowski's restaurant will offer foods that fit "a wholesome yet fulfilling lifestyle" with "a market-driven menu." So it's not clear exactly what foods the new restaurant will be serving, but it sounds like there will be a variety of crowd-friendly options, some of which will hopefully include avocados.
Porowski first revealed the news that he'd be opening a restaurant back in June, during a Queer Eye panel at the 92nd Street Y in New York. At that time, he said the restaurant would be "fast-casual," according to Food & Wine. Here's what he said at the panel, according to the magazine:
"I'm all about like cheese and pork belly and decadence, and as a result of the increased vanity of being on camera all the time and working out and eating healthy, I'm developing a fast-casual food concept restaurant that I'm gonna be opening here in New York."
It remains to be seen whether the menu will incorporate pork belly, though there's a pretty good chance that at least some menu items will feature cheese.
As Eater pointed out, the new restaurant's location could be as much of a draw as Porowski himself. The Village Den was open for 36 years, and Eater reports that Andy Cohen ate there while it was in business. Still, a scroll through the former restaurant's Yelp page shows mixed reviews, with a number of people complaining about the prices of the diner's food. So the new restaurant might need to strike a balance, price-wise, to appease diners.
And for fans who can't make it to New York to visit the new restaurant, there's still a way they'll be able to experience Porowski's culinary skills. During the same event at the 92nd Street Y last month, the Queer Eye star also shared that he's writing a cookbook, Food & Wine reported. There's a catch there, though — apparently, none of the cookbook's recipes will include avocado.
The other four members of the Fab Five — Karamo Brown, Jonathan Van Ness, Tan France, and Bobby Berk — have their own projects outside the show, too. Van Ness hosts a podcast, Getting Curious With Jonathan Van Ness, and Berk has his own collection of home furnishings. France, meanwhile, has appeared as himself on Saturday Night Live and seems to have formed a friendship with SNL star Pete Davidson. The guys have also appeared in various ads and sponsorships in their respective fields.
No matter how successful each of them get, though, it seems like they'll always have time for each other amid all the fame. Maybe the other four Queer Eye stars will show up at the grand opening of Porowski's restaurant — that would definitely be a moment fans would appreciate.